Sisters are doing it for themselves!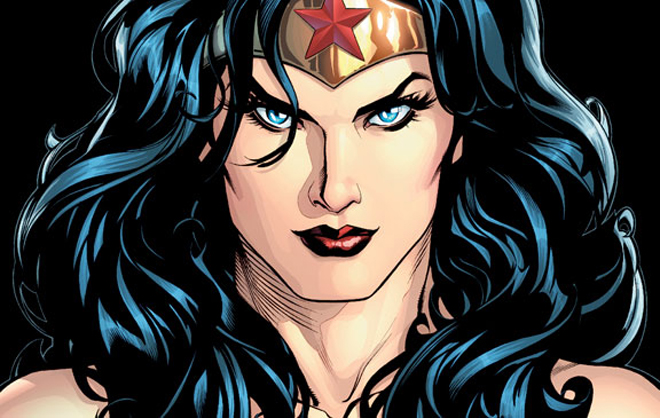 (Image: Terry Dodson/DC Comics)
Women may have been shattering the proverbial glass ceiling for decades, but making it to the top of the corporate ladder is still considered an achievement in this so-called man's world.
With the US presidency within reach, Hillary Clinton may be the closest we've ever been to the ultimate endorsement of female equality. But conquering the fluorescent-lit corridors of power should not be our only battle objective.
The rank and file of the women's movement has been making its mark in sectors traditionally dominated by men. Be they space explorers or super heroines, girls are most definitely taking over the world.
Superwomen
And who better to lead the charge than Wonder Woman? Set for release in 2017, Warner Bros is turning this comic book icon into a blockbuster movie starring Gal Gadot.
There are high hopes that this Amazonian Princess turned urban warrior will be the first superheroine to do full justice to the genre and will become as popular a franchise as Batman, Superman, Spiderman and X-Men.
And even better news – Warner Bros has announced it is seeking a female director to bring Wonder Woman's story to life.
Top picks are:
Kathryn Bigelow (Zero Dark Thirty)
Catherine Hardwicke (Twilight)
Mimi Leder (Deep Impact)
Karyn Kusama (Jennifer's Body, Girlfight)
Julie Taymor (Across the Universe, The Tempest)
Beating men at their own game
The idea of dark, smoky rooms full of drunken men has been putting women off playing poker for decades. But when the chips are down, women know how to play their cards right.
Poker player Marsha Wolak owns the only website dedicated to training women in the art of playing poker. She encourages women to begin playing online, trying different versions of online poker and online casino software where they can hone their skills, play for lower stakes and avoid the intimidation that comes with entering a male-dominated room.
Ace facts:
One third of online poker players are women
Women make up the fastest growing sector of users playing online poker
British writer and presenter Victoria Coren-Mitchell was the first woman to win an event on the European Poker Tour
Her live tournament winnings to date (2014) exceed $2.4 million
Inspiring youth
There are few people who have not been inspired by the story of Malala Yousafzai, the teenager from Pakistan who was shot in the head on her way to school because her beliefs threatened and offended the Taliban.
Malala, who miraculously survived the attempted assassination, has since become the youngest ever winner of the Nobel Peace Prize. Her foundation, Malala's Fund, is an advocate for girls' education and seeks to empower girls to speak up, fulfill their potential and not be afraid to demand change.
Space age domination
We're conquering this world, but what about making our mark in a galaxy far, far away? Women have been in space since 1963 when Valentina Tereshkova piloted Vostok 6 as part of a Soviet space mission.
Since then, 55 women have flown in space – their names are not necessarily household, but they have blazed a trail in an industry that is synonymous with men. Indeed, what little boy doesn't want to grow up to be an astronaut?
But the most fascinating woman in space is Eilene Galloway who, in 1958, played a leading role in creating NASA itself.
At a time when most women were dutifully putting on lipstick to greet their husbands home from work, Dr Galloway was drawing up the documents, legislation and parameters that would secure America's entry into the Space Race.
And that's a legacy that's out of this world.
Related Articles