3 Ways To Make Holiday Cash From Your Closet...Yes. You Read Right!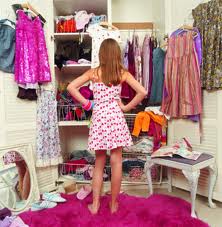 Guest blog post by Sabrina Jackson of Best Free Dating Sites.
The holidays are upon us and with sipping hot chocolate, stringing lights, and basking in the joy of the season comes the wallet-draining pastime of Christmas shopping.
And when you went to empty out your piggy bank, all you found were post-it notes of I.O.U's from yourself.... Oops!
So what now? You empty out your closet, of course!
If you are a clothes-hoarder with a walk-in closet that has its own a walk-in closet jam packed with things dating back to your senior year of high school, then it's probably about time you got rid of some stuff anyway.
The good news is you can make some extra room while making some extra money at the same time. Here's how:
Money Maker #1: Local stores.
Take to Google and search for consignment, resale and vintage stores in your area and you are sure to find a few places that would welcome your old goods.
Consignment: These establishments will usually take your clothing and then pay you for it after it sells. In most cases you will get about 50% of the purchase price and nothing if the merchandise does not sell. Take this route if you want to get more money for your items, but not if you're in the market for some fast cash.
Resale: If fast cash is in fact what you're after, then resale shops will be your best option. You get money for your clothes on the spot, but the disadvantage is you don't get very much. These stores also specialize in trading—so you can swap old items in your closet for items in their shops. Some great resale outlets to try are

Buffalo Exchange

and

Plato's Closet

.
Vintage: If the 60s are a time you'd rather leave in the past and you're not going to miss your white go-go boots or macramé halter top, consider taking these pieces to a vintage store. Call around to see what types of items the vintage stores in your neighborhood accept and you may find a great resource for making some money on some things you'll never wear again.
Money Maker #2: The internet.
We can use it to purchase all kinds of clothing…so doesn't it seem sensible to use the web to sell your own?
E-bay: Auction sites such as E-bay provide another great venue for making some money off your used clothing. Even though people are unable to try the clothes on they still bid and pay for items—just be sure to take lots of pictures along with info like size, measurements, color, etc. You can get the biggest bang for your buck if you auction brand names, designer tags and almost-new clothing.
Online classifieds: If you have any special pieces of clothing like a prom dress or wedding dress, you can always create a listing in the classifieds. Craigslist makes a great site for shoppers looking for such deals.
Money Maker #3: Garage sale.
Who said you can only find porcelain figurines and old Tupperware at garage sales? You can also find good used clothes! This idea can take some effort, local advertising and planning but when properly displayed on hangars, clothing can attract the paying garage sale combers. With a garage sale you won't have to deal with hauling your clothes to different consignment or resale shops around town, but a downside is that you aren't looking at as much money as you would get by taking your items to such stores.
If you clean out your closet, make some money, and still have some clothes leftover…what better way to get in the holiday spirit than to donate what's remaining? Goodwill, The Salvation Army or other charitable organizations would be happy to take your items off your hands…and your donation will be a tax deduction while at the same time helping others!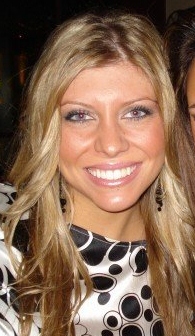 Sabrina Jackson is a guest post author who enjoys writing on topics for the money-savvy woman.
In addition to her hobby of guest posting, Sabrina also offers dating and relationship advice to single ladies on her own website, Best Free Dating Sites.
Related Articles