Suzanne Lee on Growing Your Own Clothes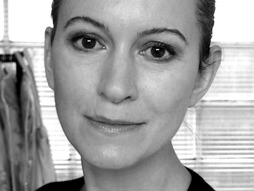 Designer Suzanne Lee shares her experiments in growing a kombucha-based material that can be used like fabric or vegetable leather to make clothing.
The process is fascinating, the results are beautiful (though there's still one minor drawback ...) and the potential is simply stunning.
TED Fellow Suzanne Lee is a fashion designer turned biological conjurer, who gleefully plays with new materials and processes.
Fashion designer Suzanne Lee directs the BioCouture research project, which sprang from an idea in her book Fashioning the Future: Tomorrow's Wardrobe, a seminal text on fashion and future technologies.
Her research harnesses nature to propose a radical future fashion vision: Can we grow a dress from a vat of liquid?
Using bacterial-cellulose, Lee aims to address pressing ecological and sustainability issues around fashion and beyond.
A Senior Research Fellow at Central Saint Martins, University of the Arts London, she is working with scientists to investigate whether synthetic biology can engineer optimized organisms for growing future consumer products.
Susan notes: Thanks to TED for making TED Talks downloadable and embeddable, and for providing the biographical information that goes along with them.
Related Articles