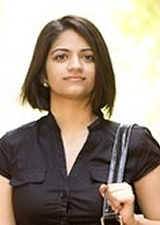 I'm a serial social entrepreneur looking into building clean energy markets in developing countries.
First, I started the EcoLife Store in Tamil Nadu, India which services 90,000 households in the Villupuram district through training rural women and self-help group leaders about solar lanterns, water filters, and other eco-friendly products that improve the livelihoods of village people.
EcoLife is run though the Auroville Village Action Group, which works on empowering rural people through microfinance, women co-ops, and social work.