Judy Garland (Actress)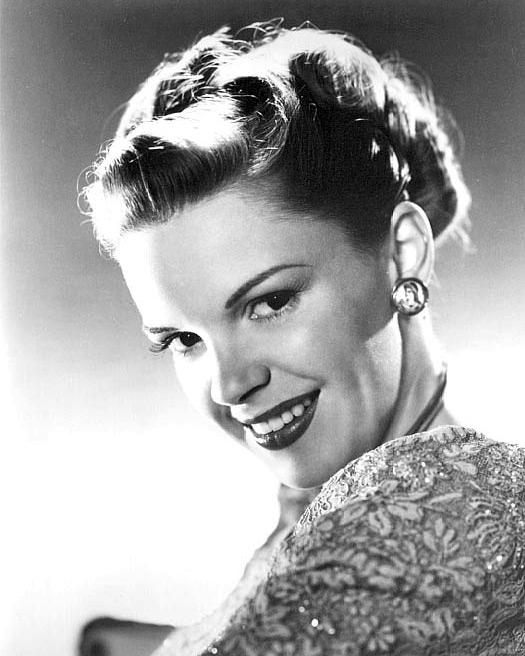 Judy Garland (born Frances Ethel Gumm; June 10, 1922 – June 22, 1969) was an American actress, singer and vaudevillian.
Renowned for her contralto voice, she attained international stardom through a career that spanned 45 of her 47 years as an actress in musical and dramatic roles, as a recording artist and on the concert stage.
Here she sings Somewhere Over the Rainbow in The Wizard of Oz:
Respected for her versatility, she received a Juvenile Academy Award and won a Golden Globe Award, as well as Grammy Awards and a Special Tony Award.
She was nominated for the Academy Award for Best Actress for her role in the remake of A Star is Born and for Best Supporting Actress for her performance in the 1961 film, Judgment at Nuremberg. At 39 years of age, she remains the youngest recipient of the Cecil B. DeMille Award for lifetime achievement in the motion picture industry.
After appearing in vaudeville with her two older sisters, Garland was signed to Metro-Goldwyn-Mayer as a teenager. There she made more than two dozen films, including nine with Mickey Rooney and the 1939 film with which she would be most identified, The Wizard of Oz. After 15 years, she was released from the studio but gained renewed success through record-breaking concert appearances, including a return to acting beginning with critically acclaimed performances.
Despite her professional triumphs, Garland battled personal problems throughout her life. Insecure about her appearance, her feelings were compounded by film executives who told her she was unattractive and manipulated her on-screen physical appearance. She was plagued by financial instability, often owing hundreds of thousands of dollars in back taxes. She married five times, with her first four marriages ending in divorce. She had a long struggle with alcohol and drug use during most of her career, dying of an accidental drug overdose at the age of 47, leaving children Liza Minnelli, Lorna Luft, and Joey Luft.
In 1997, Garland was posthumously awarded a Grammy Lifetime Achievement Award. Several of her recordings have been inducted into the Grammy Hall of Fame. In 1999, the American Film Institute placed her among the ten greatest female stars in the history of American cinema
Related Articles