What REAL Women Do YOU Look Up To?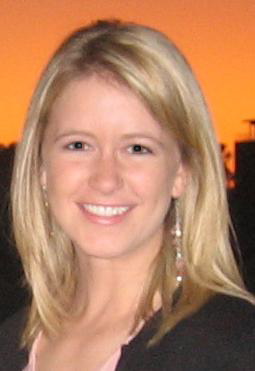 Guest blog post by philanthropist and author Brenna Smith.
As a child, I wanted to be Barbie. I saw her as flawless in every way from looks, to accessories, to Ken.
I couldn't imagine a better way to exist, and who wouldn't want all of their worldly possessions to come in Pepto-Bismol Pink?! I knew it would be utopia if I could just be a part of her perfectly pink plastic world.
After Barbie was passé, I tried a stint as Punky Brewster, but the ever watchful adults in my life kept me from rebelling too much (thank you).
Next, Kelly Kapowski from Saved by the Bell surely felt some competition as I tried my best to be her despite my pint sized frame and lack of developed assets. And, had I been allowed to watch it, I'm sure I would have eventually emulated one of the original bad girls on 90210.
As an adult, I see the error of my naiveté, but it has also helped me to realize that today's women need more REAL women to look up to, no matter what age we are.
Most of us saw, as children, that men held the positions of prestige (president, company execs, etc.) while women held the more stereotypical 'wife and mother' role with the outliers being few and far between.
Lucky for us 2011 has maintained the up swinging trend from the past few decades and the world continues to realize more female CEOs, politicians, entrepreneurs, and game changers than ever before. It's so very exciting and empowering to see our sisters climbing to these new, previously unobtainable, heights.
The important thing is that it's not just women in these prominent positions that are worth looking up to, there are women all around us that are successful in their own life pursuits, who have a strong voice and are speaking up for their fellow females. Women helping other women, we are creating an undeniable and unyielding force.
Now, I have a new array of role models to look up to:
- I want to be like my Mom, who not only gave me wings to fly, but is the wind the carries me.
- I want to be like the strong women I've interviewed for my book, who inspire and motivate men and women all over the world every single day of their lives.
- And, and most importantly, I want to be like me...sans any pink plastic perfectness.
What REAL women do you look up to in your life?
Brenna Smith believes in making the most out of life, and as a speaker, philanthropist and author of a forthcoming book, she has a passion for helping others to do the same. She is an avid supporter of her fellow females and embraces the innate strengths of the everyday women around her. "My life is an adventure, and I'm not even close to being done!" Find Brenna Smith here: Website, Blog, Facebook, Twitter.
Related Articles