November 15, 1917, Night of Terror Women Fought For Our Rights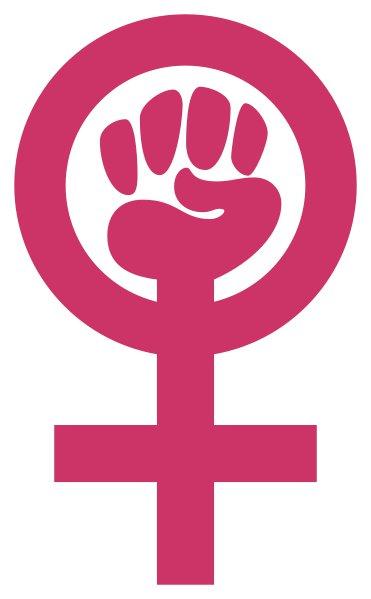 Susan notes: some sources say these events occured on November 14. The exact date is unimportant really. What is vital is to remember that the rights women have today were hard won by brave women in the past.
This is the story of American women who were ground-breakers in the women's movement. These brave women and others from around the globe made all the difference in the lives we live today.
Remember, it was not until 1920 that American women were granted the right to go to the polls and vote. The women were innocent and defenseless, but when, in North America, women picketed in front of the White House, carrying signs asking for the vote, they were jailed.
And by the end of the first night in jail, those women were barely alive. Forty prison guards wielding clubs and their warden's blessing went on a rampage against the 33 women wrongly convicted of 'obstructing sidewalk traffic.'
They beat Lucy Burns (left), chained her hands to the cell bars above her head and left her hanging for the night, bleeding and gasping for air.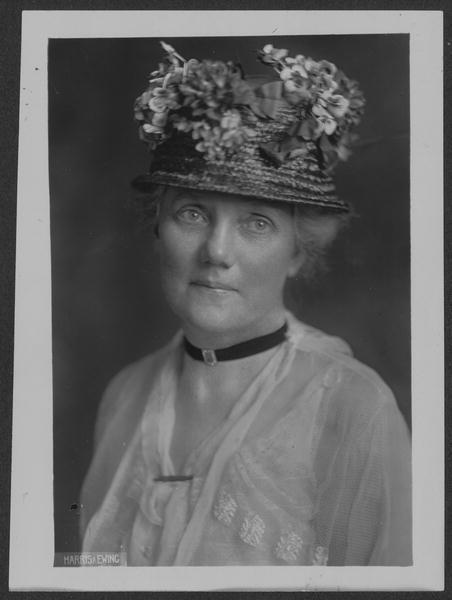 Dora Lewis
They hurled Dora Lewis (right) into a dark cell, smashed her head against an iron bed and knocked her out cold.
Her cellmate, Alice Cosu, thought Lewis was dead and suffered a heart attack.
Additional affidavits describe the guards grabbing, dragging, beating, choking, slamming, pinching, twisting and kicking the women.
Thus unfolded the 'Night of Terror' on Nov. 15, 1917, when the warden at the Occoquan Workhouse in Virginia ordered his guards to teach a lesson to the suffragists imprisoned there because they dared to picket Woodrow Wilson's White House for the right to vote.
For weeks, the women's only water came from an open pail. Their food--all of it colorless slop--was infested with worms.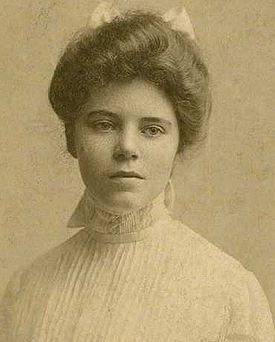 Alice Paul
When one of the leaders, Alice Paul, embarked on a hunger strike, they tied her to a chair, forced a tube down her throat and poured liquid into her until she vomited.
She was tortured like this for weeks until word was smuggled out to the press.
All women who have every voted, have ever owned property, have ever enjoyed equal rights need to remember that women's rights had to be fought for in Canada as well. Do our daughters and our sisters know the price that was paid to earn rights for women here, in North America?
This year, 2009, is the 80th Anniversary of the Persons Case in Canada, which finally declared women in Canada to be Persons!
In a 2004 blog post on Womens eNews, Louise Bernikow, describes the circumstance surrounding the event thus (her article BTW, says the Night of Terror ocurred on November 14, not 15):
Alice Paul, Lucy Burns and other members of the National Woman's Party aimed to humiliate the president and expose the hypocrisy of "making the world safe for democracy" when there was none at home. Their banners said, "Mr. President, how long must women wait for liberty." They hung Wilson in effigy and burned copies of his speeches.
Arrests began in June. "Obstructing traffic" was the usual charge, but many prison officials--as well as citizens--considered the suffragists traitors. In the Occoquan Workhouse in Virginia, they ate rancid food; were denied medical care and refused visitors. The demonstrators applied for political prisoner status. It was denied.
But the government's tactic didn't work. On release from prison, women returned to the White House gates. Their ranks swelled. By November, there were more marches and more arrests. An investigation had been launched into conditions at Occoquan and the activities of its superintendent, W.H. Whittaker, whose special cruelty was well known.
Whittaker and his workhouse guards greeted 33 returning protestors on what has become known as the infamous "Night of Terror," November 14, 1917. Forty-four club-wielding men beat, kicked, dragged and choked their charges, which included at least one 73-year-old woman. Women were lifted into the air and flung to the ground. One was stabbed between the eyes with the broken staff of her banner. Lucy Burns was handcuffed to the bars of her cell in a torturous position. Women were dragged by guards twisting their arms and hurled into concrete "punishment cells."
For all the pain, this brutal night may have turned the tide. Less than two weeks later, a court-ordered hearing exposed the beaten women to the world and the judge agreed they had been terrorized for nothing more than exercising their constitutional right to protest. It would take three more years to win the vote, but the courageous women of 1917 had won a new definition of female patriotism.
Please, if you are so inclined, pass this on to all the women you know, so that we remember to celebrate the rights we enjoy.
Related Articles