Five Ordinary Women Who Changed History
By Louise Baker.

The history books are replete with stories of women who changed history. Many of those women, from Cleopatra to Queen Victoria, were born into royalty or power, but there are many examples of women who started out as everyday citizens but went on to change the world.

Wangari Maathai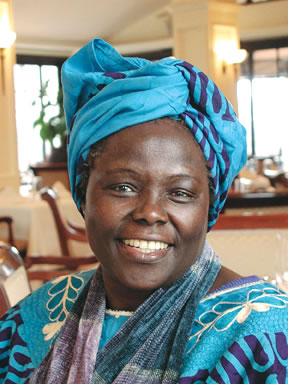 Maathai, born in Kenya in 1940, is the first black African woman to win a Nobel Prize.
She left Kenya to attend college in the United States, but returned in order to pursue doctoral studies at the University of Nairobi. In 1977, Maathai founded the Green Belt Movement, an organization that has since spread beyond Kenya, whose goal was the improvement of the environment by enlisting village women to plant trees in order to counter desertification and to provide a renewable fuel source.

She extended her work to AIDS prevention and women's rights, and won the Nobel Prize for Peace in 2004 in recognition of her contributions to human rights and democracy.

Related Links:
Wangari Maathai (Environmental & Political Activist/Founder of the Green Belt Movement)


Sojourner Truth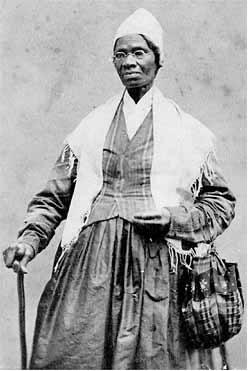 Born into slavery, Sojourner Truth was freed in 1827 and, beginning in 1843, devoted herself to the abolition of slavery in the United States.

Truth spoke on behalf of the abolitionist movement at meetings throughout the Midwest, and worked to supply black regiments during the Civil War.

She also spent time in Washington, D.C., where she helped integrate the local streetcar line in 1864. After the war, she focused her work on the needs of former slaves and was instrumental in helping them to settle in Kansas and Missouri.

Related Links:
More About Sojourner Truth on Wikipedia

Jiang Qing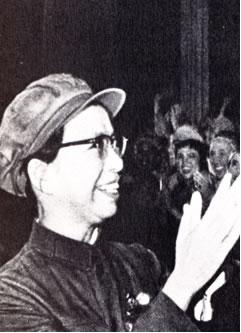 Jiang was a minor actor in China until her arrest in 1933 for her participation in a communist organization. She was released and returned to acting, but she joined communist forces on the mainland when Japan invaded in 1937, ultimately meeting and marrying Mao Zedong.

She became a political force in her own right, she was a leader of the Cultural Revolution that was notorious for its attempts to suppress intellectual and cultural pursuits it considered "counter-revolutionary." After Mao's death, Jiang was arrested and imprisoned until her own death in 1983.

Related Links:
More About Jiang Qing on Wikipedia

Rosalind Franklin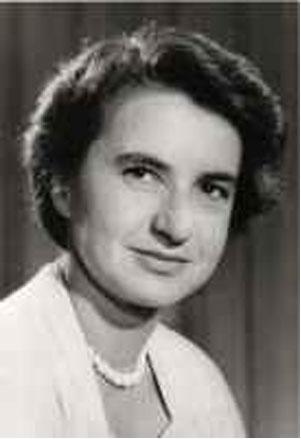 Franklin was a British chemist whose work was instrumental in elucidating the structure of the DNA and RNA molecules responsible for the transmission of genetic information.

She did her most important work from 1951 to 1953 as a research fellow at King's College in London, where she used X-ray diffraction to establish the shape of the DNA molecule, affording James Watson and Francis Crick a structure on which to base their proposal of the molecule's double-helix form.

Wilkins died of cancer in 1958 at age 37. Watson and Crick went on to win a Nobel Prize in 1962 for work that many believe should be credited equally to the efforts of Wilkins.

Related Links:
Rosalind Franklin (Biophysicist/Physicist/Chemist/Biologist)

Eva Peron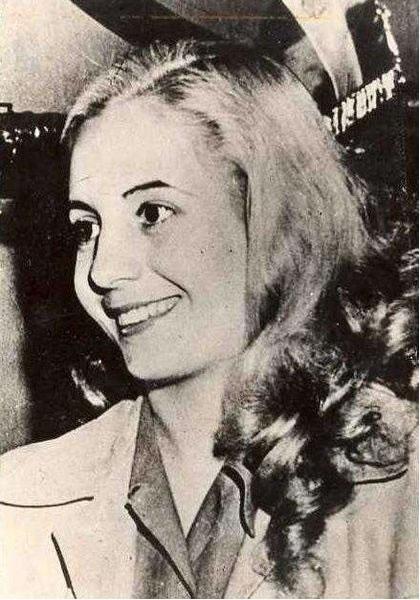 Peron was the second wife of Juan Peron, president of Argentina from 1946 until his overthrow by the military in 1955. She had been a minor radio and stage actor prior to the marriage, but became a political power in her own right during the presidential campaign of 1946.

She was a fervent advocate of Argentina's lower classes, establishing thousands of schools, hospitals and charities supported by government funds and contributions from unions and businesses. She was instrumental in obtaining the right to vote for Argentine women in 1949, before dying of cancer in 1952.
Besides admiring women who changed history, Louise Baker writes about online degrees for Zen College Life . She most recently ranked the best college programs online.

Related Links:
Eva Perón (First Lady of Argentina/Campaigner For Orphans & Homeless Women)

Click Here for Hundreds More Amazing Role Models on AWR