Pat Mitchell (Media Pioneer)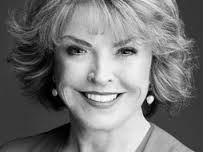 A trailblazing journalist, Pat Mitchell is the president and CEO of the Paley Center for Media in New York.

She began her media career in print (at LOOK) and transitioned to television, as opportunities opened up for women in the early 1970s. Mitchell was among the first women to anchor the news (WBZ-TV Boston), host a morning talk show (Woman 74), and report from the White House.
Related Articles