Margaret Moth (Journalist/Camerawoman)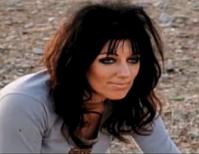 Updated January 30, 2016: Thank you once again Margaret Moth for a life will lived. You are remembered.
Susan's update, March 21, 2010: CNN reports that Margaret Moth, a woman whose courage almost defied belief, died today at the age of 59.

I posted her story here in September 2009, when I first learned of her and her amazing life.
While I'm certain she would not have cried, I sit here at my computer with tears streaming down my face for the loss of a woman I never knew, but who deeply impacted me and countless others around the world.
(Her obituary is here on CNN.)
Margaret Moth began her journalism career in her native New Zealand and joined CNN in 1990. She covered the Persian Gulf War, the rioting that followed Indira Gandhi's assassination and the civil war in Tbilisi, Georgia, for CNN before volunteering for the dangerous mission of filming in Sarajevo.
Soon after arriving in the besieged city, Moth was struck by a sniper's bullet as she drove with colleagues to the Sarajevo airport to interview pilots flying relief supplies.
Her jaw was shattered, and she lost nearly all of her teeth and part of her tongue. Moth was rushed to a local hospital for emergency surgery and then flown to the United States where she endured numerous reconstructive surgeries.
After recuperating, Moth returned to her position at CNN.
(Read the written "short" form of the 30-minute CNN documentary here),
but AWR recommends taking a half hour to be inspired by a truly AMAZING woman.
You won't regret it. Guaranteed).
Margaret Moth - CNN Camerawoman - Part 1 of 3
Margaret Moth - CNN Camerawoman - Part 2 of 3
Margaret Moth - CNN Camerawoman - Part 3 of 3
Thanks to Bébhinn Kelly (Hellwafashion)
a pioneer in her own right,
for leading AWR to Margaret Moth's story
Related Articles