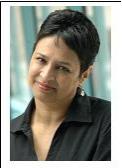 By JoAnn Corley, management coach.

The holiday season is coming up for Christians around the world. One element of having a successful, less stressful holiday season is to give each other a break - I call it "space and grace."
Clearly there is exponentially more pressure on women than men to plan, manage, and execute all the doings of the season...