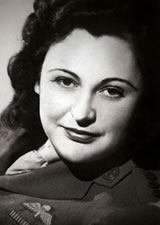 CONVIVIAL, and not averse to a drink, Nancy Wake could often be found cheering up a cocktail bar.
In the late 1940s, and again towards the end of her life, it might have been the American Bar of the Stafford Hotel, just across the road from The Economist's offices in London.
In 1940, when she was living as a newlywed in Vichy France, it could have been another American Bar, this one in the Hôtel du Louvre et de la Paix in Marseilles.