A tribute to Elham Al Qasimi, An Inspiration To All Arab Girls
Posted by Daniya Almarzouqi
January 13, 2011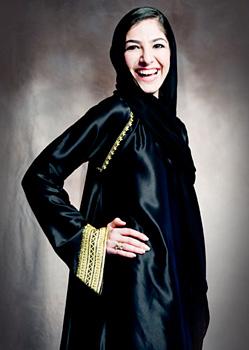 Elham Al Qasimi the Emirati women that skied her way to the North Pole. She's an inspiration to me, and all Arab girls to follow their dreams and make it happen.
No matter what the society that we are in thinks of women, if we have a dream that we think is good for us we should chase it, and make the impossible possible to turn our dream into reality.
Last year Elham Al Qasimi came to our school, she explained to us how her journey to the North Pole was, and how hard it was first for her to convince her parents into doing this.
When he parents finally allowed her, she had to go to train herself to ski in Ski Dubai and I think to the United States as well.
When the day had come she knew that her dream might risk her life, but she didn't care because she believed that she can do it.
In the idle of her journey she realized how hard it was to ski to the North Pole, she even decided to stop and not continue, but with the help of her crew and the people that were with her she decided to continue with her dream until she finally made it and became the first Arab women to go to the North Pole.
I personally think that Elham is a great role model to all Arab girls. I have a dream of going to space, but I never thought that I would be able to make it happen, but when I saw what Elham did, it gave me hope that I can even make my dream come true and maybe become the first Arab or at least Emirati girl to go to outer space.
Related Links:
More About Elham Al Qasimi on AWR