Susan notes: Thanks to TED for making TED Talks downloadable and embeddable, and for providing the biographical information that goes along with them.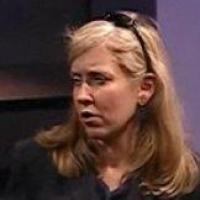 In a timely talk, cultural critic Virginia Postrel muses on the true meaning, and the powerful uses, of glamour -- which she defines as any calculated, carefully polished image designed to impress and persuade.
Virginia Postrel looks at culture through the lens of economics, and vice versa -- looking for the hidden actors and attitudes that drive us to make the choices we do. She writes frequently for the Atlantic and Forbes, and is the author of several books, including The Substance of Style and The Future and Its Enemies.