Susan notes: I've copied and pasted this biographical information and talk unabashedly from the TED website.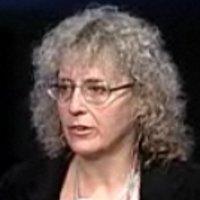 So the Mars Rovers didn't scoop up any alien lifeforms. Scientist Penelope Boston thinks there's a good chance -- a 25 to 50 percent chance, in fact -- that life might exist on Mars, deep inside the planet's caves. She details how we should look and why.
Penelope Boston is fascinated by caves -- secret, mineral environments that shelter mysteries in beguiling darkness and stillness. She's spent most of her career studying caves and karst formations (karst is a formation where a bedrock, such as limestone, is eaten away by water to form underground voids), and is the cofounder of the new National Cave and Karst Research Institute, based in New Mexico.