Susan Sarandon (Actress/Political Activist)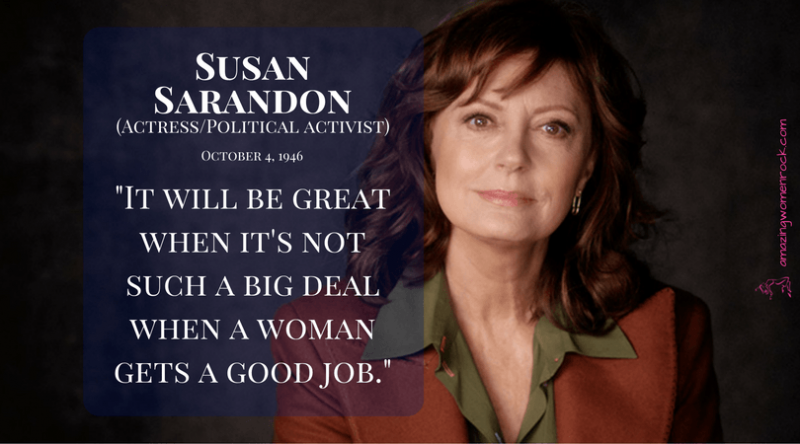 Susan Abigail Sarandon (October 4, 1946) an American actress, Academy Award and BAFTA Award winner who is also known for her social and political activism for a variety of causes. She was appointed a UNICEF Goodwill Ambassador in 1999 and received the Action Against Hunger Humanitarian Award in 2006.
"When you start to develop your powers of empathy and imagination, the whole world opens up to you."
Best known for roles in films like Bull Durham, Thelma and Louise and Dead Man Walking, Sarandon has appeared in over 100 movies, documentaries and television shows.
Susan is on the board of advisors for the Yéle Haiti Foundation, and has served on the Advisory Committee for FilmAid International. She also has served on the Amazon Conservation Team (ACT) Board of Directors and is now on their Advisory Board. She has been to the Brazilian Amazon with ACT and has been a regular donor to the organization for over 15 years. Susan has also narrated two award-winning films for ACT.
In an article from Daily Life, Sarandon doesn't call herself a feminist. She describes herself more as a "humanist" and says the women's movement needs rebranding. "For a while the word 'feminist' was very strident and people didn't want to use it," she says. "But I think we have to not lose our focus by spending a lot of time debating what word to use. I think everybody is for equality and men should be feminists too."
Related Articles