Awele Makeba (Master Storyteller)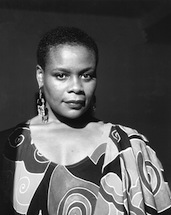 Awele Makeba is a storyteller, teacher, actor, guest lecturer, and more.
Her bio on the TED 2012 Speakers A-Z list says she is:
"a truth teller, an artist for social change: She researches, writes and performs hidden African American history, folklore, and personal tales. Her audiences grapple with the meaning of their own lives as they make meaning of past lives."
It goes on to say:
She has made it her life's work to tell history through the words of its silenced and oft-forgotten witnesses, using art to catalyze deep conversations about race, our common humanity, and our vision of a just, humane, multiracial society.

She has written two one-woman shows, Rage Is Not a 1-Day Thing!: The Untaught History of the Montgomery Bus Boycott and I'm Not Getting On Until Jim Crow Gets Off, which tells the story of the 1955-56 Montgomery bus boycott through the eyes of two girls and two women: Claudette Colvin, Mary Louise Smith, Rosa Parks and JoAnn Robinson.

She is working on a new picture book and a creative work Mississippi Roots:Tracing My Family Tree.
This clip features her telling a selection of stories at the 15th Buffalo Commons Storytelling Festival 2011:
Here she gives a guest lecture at Stanford (I had to post it 1) because it's fascinating and 2) because of her gorgeous #PINK top):
Related Articles