Sharon Beals (Photographer)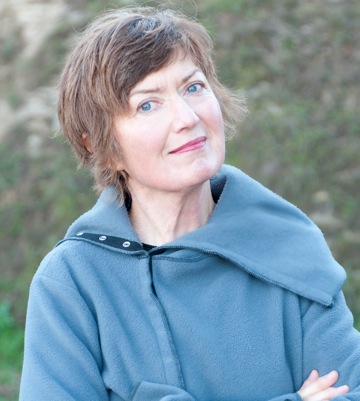 Sharon Beals is a San Fransisco-based photographer.In between her professional assignments she works on projects close to her heart, making images that invite curiosity and action on the part of the viewer.
Her awareness of the challenges affecting the survival of so many species of birds inspired her to use nests to seduce even those who had never picked up a pair of binoculars into sharing her concern.
She has also gathered and photographed beach plastic in ways that at first make it appear beautiful, but on closer inspection reveal the tragedy of our "disposable" society.
Here are several images from Beals' Nest Series, as well as some of her colourful beach plastic montages:
Here's what Beals says about her "Nest Series" of images"
These photographs are the culmination of a trajectory begun after reading Scott Weidensalul's wonderful book, Living on the Wind, Across the Hemispheres with Migrating Birds.

Threaded through his essays about the amazing feat of migration is a call for habitat preservation and restoration, a subject that I have directed my lenses toward ever since, with the hope of creating awareness of the beauty of native habitats through my art.

This immersion in the natural world inevitably led to the wonder of bird's nests as architectural feats that contain botanical evidence of the habitat in which they are built. Working with high-resolution images, making larger than life prints, I hoped to create a curiosity to a larger audience than "birders" about those builders and their survival needs.

I was given the great privilege of photographing nest and eggs specimens from The California Academy of Sciences, the Museum of Vertebrate Zoology, and the Western Foundation of Vertebrate Zoology in collections dating from the 1800s to the present.

The photographs eventually led to a book, Nests: Fifty Nests and the Birds that Built Them. Accompanying each nest is an essay about behavior, nesting habits, and any conservation concerns that their species might be facing. American Photo's review of the book called the text "as free of jargon as it is interesting.

Besides the nest photographs, I have been using detritus collected on beaches to make images that at first glance are playful, but are my comment on how much we humans consume and how blithely, and tragically, we dispose of it.
She writes in detail about the images in the Nest Series on her blog
Related Articles