Annie Leibovitz (Photographer)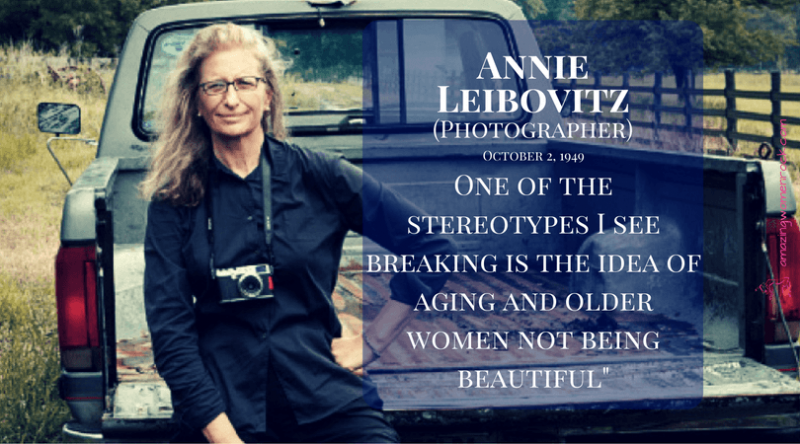 Anna-Lou "Annie" Leibovitz (October 2, 1949) is an American portrait photographer. Annie Leibovitz's most enduringly popular series of photographs 'WOMEN' was published in 1999. The new exhibition WOMEN: New Portraits reflects the changes in the roles of women today.
You don't have to sort of enhance reality. There is nothing stranger than truth.
She photographed John Lennon on the day he was assassinated, and her work was used on two record albums by Joan Armatrading. She is the only woman to have held an exhibition at London's National Portrait Gallery.
Annie started her career as staff photographer working for Rolling Stone magazine. In 1973, she was named chief photographer - a position she would hold for the next decade. Her leadership as chief photographer and her intimate photographs of her subjects defined the Rolling Stone "look".
Produced in 1993, this documentary depicts the development of Annie Leibovitz's career as a celebrity photographer.
Related Articles