One, Two, Three, Four With Feist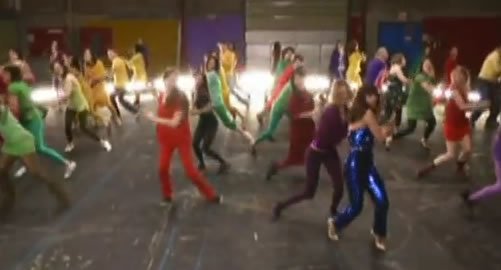 Prior to the airing of an Apple iPod nano commercial featuring this song, The Reminder (the album of which it is a part) was selling at approximately 6,000 copies per week, and "1234" at 2,000 downloads per week.
Following the commercial, the song passed 73,000 total downloads and reached No. 7 on Hot Digital Songs and No. 8 on the Billboard Hot 100; The Reminder jumped from No. 36 to No. 28 on the Billboard 200, with sales of 19,000.
Following the television advertisement for the iPod nano in the UK, the single beat its original chart position of 102 to become number 8 in the UK charts.
Time magazine named "1234" one of The 10 Best Songs of 2007, ranking it at #2. Writer Josh Tyrangiel called the song a "masterpiece," praising Feist for singing it "with a mixture of wisdom and exuberance that's all her own". On 6 April 2008, Feist won a Juno Award for the single as "Single of the Year".
Feist performed an alternate version of "1234" on Sesame Street during its 39th season, teaching children to count to the number four. She also sang with Elmo on the same episode.She said working with the Muppets was a career highlight.
One Two Three Four Lyrics
One, two, three, four
Tell me that you love me more
Sleepless long nights
That is what my youth was for
Old teenage hopes are alive at your door
Left you with nothing but they want some more
Oh, you're changing your heart
Oh, You know who you are
Sweetheart bitter heart now I can't tell you apart
Cozy and cold, put the horse before the cart
Those teenage hopes who have tears in their eyes
Too scared to own up to one little lie
Oh, you're changing your heart
Oh, you know who you are
One, two, three, four, five, six, nine, or ten
Money can't buy you back the love that you had then
One, two, three, four, five, six, nine, or ten
Money can't buy you back the love that you had then
Oh, you're changing your heart
Oh, you know who you are
Oh, you're changing your heart
Oh, you know who you are
Oh, who you are
For the teenage boys
They're breaking your heart
For the teenage boys
They're breaking your heart
Related Articles