Canada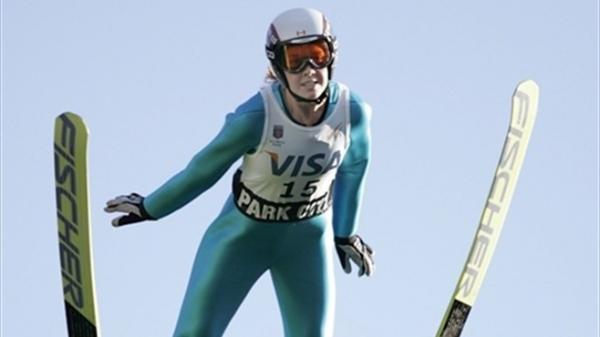 Women ski jumpers - barred from the Vancouver Winter Games - have a surprise ally as they try to lift off at the 2014 Olympics in Russia: Governor-General Michaëlle Jean.
Ms. Jean quietly lobbied International Olympic Committee chief Jacques Rogge as she sat beside him at the opening ceremonies a week ago. She relayed what she heard to 18-year-old Canadian jumper Atsuko Tanaka at a reception at Canada House in Whistler Tuesday night.
"She just said that she had a chat with Jacques Rogge and how he said he was confident about 2014 ski jumping and women being part of it," Ms. Tanaka said in an interview. "It's good news but it's even better that it's coming from the Governor-General."
As men jump for gold in the 140-metre event today, the women's fight to fly in the Olympics has shone a light on the European-dominated sport.
The biggest stars are stick-thin, boy-like men whose physiques help them fly farther. Some speculate that women aren't welcome in a sport where they might outclass men, where distance jumped is directly correlated with weight.
With little organizational support, an American woman, Lindsey Van, had the normal hill record jump of 105.5 metres at Whistler until last week, when it was eclipsed by a handful of top-tier men, including gold medalist Simon Ammann of Switzerland, who is 5-foot- 8 and 128 pounds and jumped only a bit farther: 108 metres.
The exclusion of women jumpers from Vancouver - based on the IOC's ruling that there are not enough countries or competitors involved - sparked a major controversy. Some jumpers took 2010 Olympics organizers to court on Charter of Rights grounds, a fight that ended only two months ago when the Supreme Court refused to hear a final appeal.
Jumpers had enlisted Helena Guergis, Ottawa's Minister of State for the Status of Women, but she failed to get Mr. Rogge's ear, as Ms. Jean did on her own volition, according to Ms. Tanaka. (Ms. Tanaka is one of two women in a group of 20 forejumpers - who make test jumps to ensure the facility at Callaghan Valley near Whistler is correctly calibrated. She jumped yesterday from the 140-metre large hill on which 50 men compete today.)
Click here to read the full story:
By David Ebner
The Globe and Mail
Photo Credit:
ctvolympics.ca