Muna AbuSulayman (UN Goodwill Ambassador)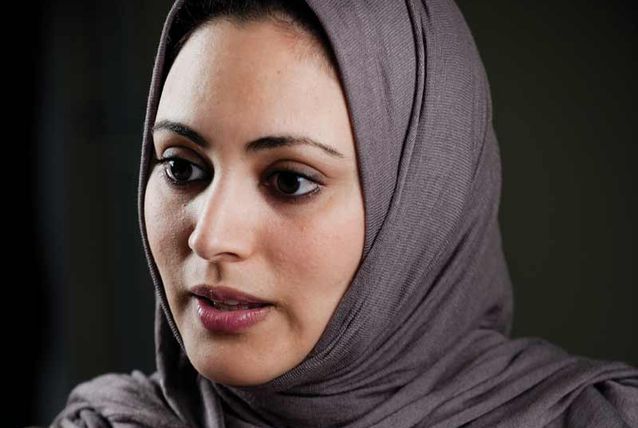 Muna AbuSulayman, (born 1973) is Secretary General and Executive Director of the Alwaleed Bin Talal Foundation, the philanthropic arm of HRH Prince Alwaleed Bin Talal's Kingdom Holding Company and formerly co-host of one of MBC TV's most popular social programs, Kalam Nawaem ("Softly Speaking").
In 2005, she became the first woman from Saudi Arabia to be appointed by the United Nations Development Program as a Goodwill Ambassador.
As a public and media personality, major organizations and companies often ask her to speak on issues related to society, media, and building bridges of understanding between the East and West. In 2004, Ms. AbuSulayman was named a Young Leader by the World Economic Forum. In this capacity, she is often called upon to speak to large audiences on issues related to challenges facing the youth around the world.
As a United Nations goodwill ambassador she is often invited to attend high-profile celebrity events to promote certain products or humanitarian causes. In 2007, the Middle East Excellence Awards Institute presented Ms. AbuSulayman the Achievements in Regional and International Relations Award. In 2009, she was named one of the most influential Muslims in the world.
Ms. AbuSulayman has been invited to give keynote addresses at academic conferences and graduations. She has appeared frequently as a panelist at the Davos World Economic Forum, Jeddah Economic Forum, C-100 of the World Economic Forum, Brookings Institute Conferences and many other venues.
She is often asked to serve as a Master of Ceremonies at different engagements, including public events and high-level meetings. Her speaking engagements have taken her to the United States, England, Switzerland, Malaysia, Hong Kong, and Africa. She also moderates industry gatherings, international affairs meetings, official government delegation visits, and diplomatic events. She speaks fluent English and Arabic.
Ms. AbuSulayman is a board member of the Muslim Women's Fund (MWF) which aims to strengthen Muslim women, benefit families and communities. She is also a member of Soliya, an organization devoted to improving communications between East and West through university education.
Ms AbuSulayman also serves in the Advisory Board of Meedan, the premier content translation website service in the world for Arabic. Since 2004, she has also served as a volunteer director for the Friends of Saudi Arabia Association and remains a member of the Saudi Media Association.
Related Articles