Emirati Islamic Sex Guide Author Gets Death Threats Over Her Book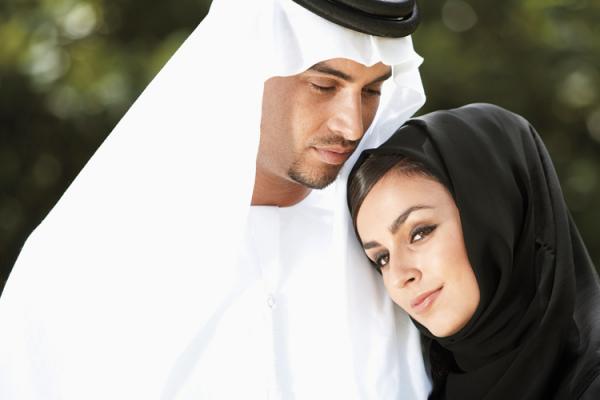 Wedad Lootah has received death threats and plaudits for her book on sex and Islam. Proud of her work, she says kicking down barriers and breaking taboos is important for her society. Is she right?
It's not easy to read the expression of one who wears a full-length black niqab. The eyes are the only obvious window, but Wedad Lootah's give little away as she declines to shake my extended hand. It is an awkward moment, but then perhaps I should have known better.
A graduate in Islamic studies from the UAE's Islamic College, Lootah is the bestselling author of one of the most controversial books ever to have been published in the UAE. Top Secret: Principles and Etiquette of an Intimate Marital Relationship, is a remarkably frank examination of sexual relations between men and women, and their place in Islam.
The book deals with very sensitive sexual topics and solutions to sexual problems. It explores the "ignorance" of women and men over what is forbidden and allowed under Islam and even features a chapter subtitled 'Sex-boosting Foods and Beverages'.
An Emirati national, Lootah is also the only female counselor at the Family Court of Dubai. She was appointed personally by HH Sheikh Mohammed Bin Rashid Al Maktoum in 2001, and has channeled her experiences over the intervening nine years into Top Secret - the Arabic edition of which has, to date, sold close to 20,000 copies.
"At first I was only studying the subject, which developed into research," she recalls as we settle down at a wide meeting room table. "After developing it as research I found it was a very serious problem, so why not publish a book on the subject?"
Lootah has drawn applause and opprobrium in unequal measure - while the book is a hit among liberals, she has received death threats and finds herself ostracised by the majority of her family.
It's their loss, as she is electrifying company. Accompanied by her intelligent and erudite daughter Sharina - who provides a masterclass in translation skills over the course of our hour-long discussion - Lootah is at once measured and impassioned, deliberate and inspiring.
So why has Emirati woman from such an otherwise conservative background chosen to tackle such an explosive topic?
"Many men, many Arabs, they cheat on their wives with lots of other women of different nationalities," claims Lootah.
"The wife stays at home, getting nothing from him and waiting for him to come home in the late hours.
"Women have the right to enjoy a sexual relationship with their husbands, rather than have the men off doing other things with other women," she continues.
"Emirati women don't talk about this subject - they are blind and they don't speak, but they know what is happening behind their backs. I wrote this book because I want these women to talk, and to call for their rights."
Needless to say, not everyone feels the same way about discussing such a sensitive topic in public. When she decided to self-publish Top Secret, Lootah faced almost universal criticism from her family as well as her colleagues at Dubai Courts.
Click here for the full story:
By Andrew White
For ArabianBusiness.com
Related Links:
More About The UAE on AWR
Emirati Sexpert Subject of NY Times Article
More About Emirati Women on AWR