India Arie (Musician/Actress)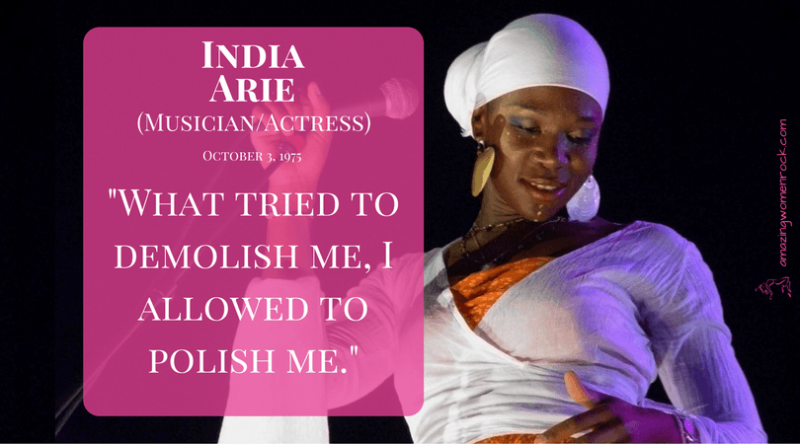 India Arie (sometimes styled as India.Arie, born India Arie Simpson, October 3, 1975) is an American singer-songwriter, actress, musician, and record producer. She has sold over 3.3 million records in the US and 10 million worldwide. She has won four Grammy Awards from her 21 nominations, including Best R&B Album.
I am not my hair. I am not this skin. I am not your expectations no. I am not my hair. I am not this skin. I am the SOUL that lives within
She was born in Denver, Colorado, the daughter of Joyce and Ralph Simpson. Her musical skills were encouraged by both parents in her younger years.
Having taken up a succession of musical instruments throughout her schooling in Denver, her interest in the guitar while attending the Savannah College of Art and Design, in Savannah, led to a personal revelation about songwriting and performing. "When I started tapping into my own sensitivity, I started to understand people better. It was a direct result of writing songs", she said at the press release of her debut album, Acoustic Soul.
Related Articles