Clean Up Your Act Before Pinkifying Products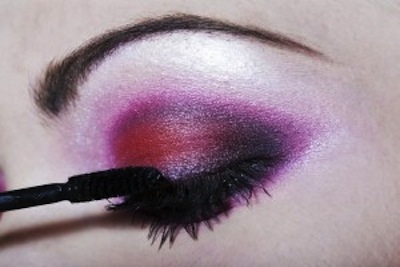 Guest blog post by Jeannie Stokowski-Bisanti originally published in the examiner.com.
Dear Big Name Companies who use breast cancer awareness's pink ribbon and the colour pink to promote your products containing ingredients actually linked to cancer.

As you well know, some of your product ingredients like parabens, pthalates, fragrance, ethoxylated compounds, triclosan and lead are linked to cancer.
If you really want to be heroes for women's health, start by eliminating these cancer-causing chemicals from your products.
Signed,
An Informed Consumer
This month, various companies including Proctor and Gamble, Estee Lauder, Avon and Revlon, are coming out and dressing their products with the pink ribbon to support the fight for breast cancer. Part of their sales will go towards cancer research.
It appears these companies care about women's health. But many of their products contain harmful chemicals linked to cancer.
This is know as "Pinkwashing", a term coined to describe companies that position themselves as leaders in the fight against breast cancer while participating in practices that may contribute to rising rates of the disease.
One of Estee Lauders slogans for their Pink Ribbon Campaign is "Together. Connect. Communicate. Conquer. For a future free of breast cancer."
A future free of breast cancer would actually be more likely if the cancer-causing toxic chemicals in their cosmetics were removed.
What can you do as an informed consumer during Breast cancer Awareness Month?
Join The Campaign for Safer Cosmetics in asking Estee Lauder to stop buying carcinogens and hormone disruptors from chemicals companies.
Join Safer Chemicals Healthy Families in asking Congress to know that you reject Big Chemical's agenda and support the Safe Chemicals Agenda.
Pass this article along to create awareness.
You can also learn about and share with others some of the dietary habits that may increase the risk of breast cancer, we should:
Avoid consuming animal fats, polyunsaturated fats (including many vegetable oils), and hydrogenated oils (margarines and vegetable shortenings) can all increase cancer risks. Minimize consumption of all.
Avoid drinking alcohol. Even in modest amounts, alcohol consumption is associated with an increased risk of breast cancer.
Reduce our daily intake of conventionally raised meat, poultry, eggs and dairy products. These may contain hormone residues that influence estrogen metabolism. See: https://www.drweil.com/drw/u/TIP04599/Breast-Cancer-Part-3-Foods-to-Avoid
Source: https://www.goodgirlgonegreen.com/toxins/behind-the-pink
Thirty-two-year-old Jeannie Stokowski-Bisanti was educated in the U.S. and in the Philippines. She is currently the stay-at-home mother of two preschoolers and one toddler, a contributing writer for the Monza News (the official publication of the Benvenuto International Women's Club of Monza) and is the volunteer social media manager and marketing specialist of her husband's busy chiropractic practice.
Related Articles