14 @TiffanyShlain TEDxWomen Quotes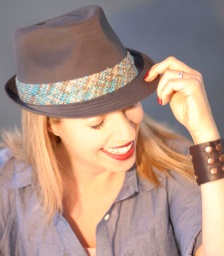 Tiffany Shlain is a filmmaker, artist, founder of The Webby Awards, and co-founder of The International Academy of Digital Arts & Sciences.
A celebrated thinker and catalyst, Tiffany is known for her ability to illuminate complex ideas in culture, science, technology and life through her unique films and her dynamic talks and projects.
She has been named by Newsweek as one of the "Women Shaping the 21st Century." Here's some of what she had to say at TEDxWomen 2011...
"It's not the world wide web. It's the women wide web."
"You're not addicted to you're cellphone; you're addicted to the feeling of connection."
"The internet is providing global framework for oxytocin to flow."
"Technology extends our ability to connect. We can use it how we want to, but we have to believe in humanity."
"This amazing thing happens when you unplug; time slows down."
"Our brains are designed to seek connection."
"Connections are meaningless unless you connect deeply."
"All we're talking about is the worst of humanity. I suggest we change the channel."
"Connecting deeply requires attention."
"If you want to do something great you have to believe in yourself...you need to believe in humanity."
"Asking for a cellphone number is like asking what's your cell in this global central nervous system."
"Imagine the potential of an emerging global brain."
"If you want this world to be better, you have to believe in humanity."
"What does it mean to be connected? What does it mean to lose connection?
Thanks to all in the #TEDxWomen stream, especially @JohnCary
Related Articles