40 Thought-Provoking Quotes From Jacqueline Novogratz, Founder Of Acumen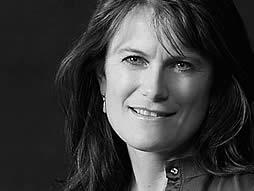 Jacqueline Novogratz founded and leads Acumen, a non-profit organisation that takes a businesslike approach to improving the lives of the poor.

In her book, The Blue Sweater, she tells stories from the new philanthropy, which emphasizes sustainable bottom-up solutions over traditional top-down aid.
Besides being an anti-poverty activist, Novogratz is a gifted speaker and storyteller. Here are 40+ inspiring, thought-provoking and insightful quotes taken from 5 Amazing Talks By Acumen Fund Founder Jacqueline Novogratz:
"Nothing important happens in life without a cost."

"Sometimes the most important things that we do are things we cannot measure."

"What is the cost of not daring? What is the cost of not trying?"

"Your job is not to be perfect, your job is only to be human."

"The time for change is now."

"We are connected to each other not only as humans, but to every living thing on the planet."

"After all this atrocity, this is how human beings really pray."

"Honour what is most beautiful about the past and build it into the promise of the future."

"I have also been touched by the dark side of power and leadership."

"Girls and women are most victimised in societies where boys and men are disempowered."

"Very small investments can release the infinite potential that lies in all of us."

"What we really yearn for as human beings is to be visible."

"We don't see profit as a blind instrument."

"My dream is to find individuals who take financial resources and convert them into changing the world in the most positive ways."

"We need moral leadership and courage in our world."

"Each of us can work to change a small portion of events. And it's in the total of all those acts that the history of this generation will be written."

"Our lives are so short. And our time on this planet is so precious. All we have is each other."

"May each of you live lives of immersion. They won't necessarily be easy lives. But in the end, it is all that will sustain us."

"Every day we have a choice. We can take the easier road, the more cynical road, which is a road sometimes based on a dream of a past that never was, fear of each other, distancing and blame, or we can take the much more difficult path, the road of transformation, transcendence, compassion, and love, but also accountability and justice.

"We need leaders, we ourselves need to lead from a place that has the audacity to believe that we ourselves can extend the fundamental assumption that all men are created equal to every, man woman and child on this planet. And we need the humility to recognize that we cannot do it alone.
"Being poor doesn't mean being ordinary."

"When systems are broken, it's an opportunity for invention and innovation."
"There are probably no more market-oriented individuals on the planet, than low income people."

"Dignity is more important to the human spirit than wealth."

"The time for us to begin innovating and looking for new solutions is now."
"I was going to save the world, and I thought I would start with the African continent."

"Africans didn't want saving, thank you very much, least of all not by me."

"Failure can be an incredibly motivating force."

"What we call people so often distances us from them, and makes them little."

"Things are always harder than you think they're going to be."

"Listening is not only about waiting, but it's also learning how better to ask questions."

"Dignity is more important to the human spirit than wealth."

"When people gain income, they gain choice, and that is fundamental to dignity."

"Human beings want to see each other. We want to be heard by each other."

"Traditional charity and aid are never going to solve the problems of poverty."

"All people deserve access to health at prices they can afford."
"We often don't realize what our action & our inaction do to people we think we will never see & never know."

"The only way to end poverty, to make it history, is to build viable systems on the ground that deliver critical and affordable goods and services to the poor, in ways that are financially sustainable and scaleable. If we do that, we really can make poverty history."

"Four billion people on Earth make less than four dollars a day."

"The poor also are willing to make, and do make, smart decisions, if you give them that opportunity."

"People really don't want handouts, that they want to make their own decisions."

"It's about all of us, and the kind of world that we, together, want to live in and share."
Related Articles