You Don't Own Me. Not Then. Not Now. Not ever.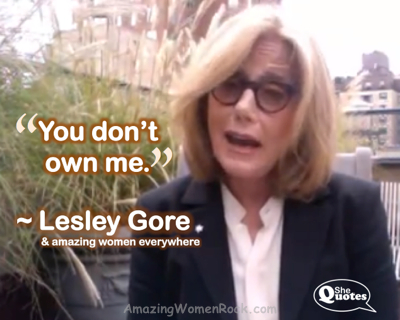 It's hard to believe that 50 years on, we are still fighting the same old battles.
The public service announcement below, a remix of a 1964 tune by Lesley Gore, creatively and clearly makes the point that women must not become complacent.
Related Articles