Sheryl Sandberg (COO of Facebook/Former Chief of Staff US Department of the Treasury)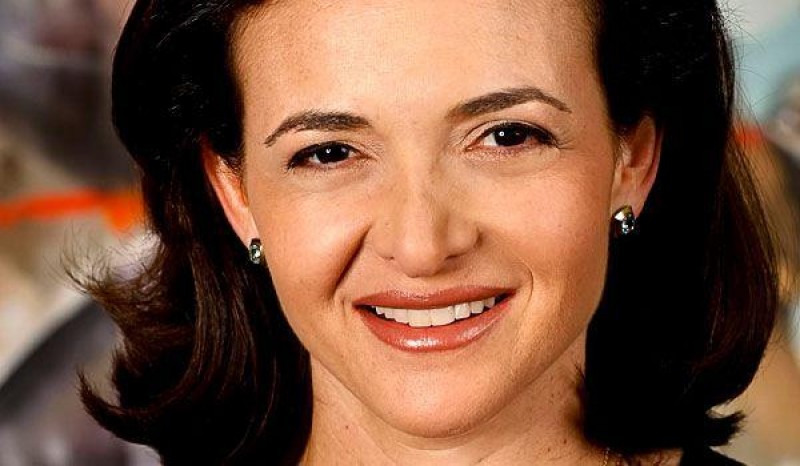 Sheryl Kara Sandberg is the Chief Operating Officer of Facebook. Prior to Facebook, Sheryl was Vice President of Global Online Sales and Operations at Google.
She also helped launch Google's philanthropic arm Google.org.
In Lean In, Sheryl Sandberg examines why women's progress in achieving leadership roles has stalled, explains the root causes, and offers compelling, commonsense solutions that can empower women to achieve their full potential.
In this excellent TED talk she shares her views on what we need to do to get more women in leadership:
Prior to Google, Sandberg served as Chief of Staff for the United States Department of the Treasury. She is married to David Goldberg, CEO of SurveyMonkey, and has two children.
Growing up in North Miami Beach, Florida, Sandberg taught aerobics in the 1980s while in high school. In 1987, she enrolled at Harvard College and in 1991, graduated with a B.A. in Economics and was awarded the John H. Williams Prize for the top graduating student in economics.
While at Harvard, Sheryl met then professor Larry Summers who became her mentor and thesis adviser. Sandberg's first job out of college was at the World Bank where she worked on health projects in India dealing with leprosy, AIDS, and blindness.
In 1993, she enrolled at Harvard Business School and in 1995 she earned her MBA with highest distinction. After business school, Sandberg worked for one year as a management consultant for McKinsey & Company. From 1996 to 2001, Sheryl served as Chief of Staff to then United States Secretary of the Treasury Larry Summers under President Bill Clinton where she helped lead the Treasury's work on forgiving debt in the developing world during Asian financial crisis.
In late 2007, Mark Zuckerberg, co-founder and CEO of Facebook, met Sandberg at a Christmas party and was impressed. He had no formal search for a COO but thought of Sheryl as "a perfect person for this role." They spent more time together in January 2008 at the World Economic Forum in Davos, Switzerland and in March 2008 Facebook announced that Sheryl Sandberg would be their first COO, hiring her away from Google.
At Facebook, Sandberg oversees the firm's business operations including sales, marketing, business development, human resources, public policy and communications.
Sandberg's father, Joel Sandberg, is a practicing ophthalmologist. Her mother, Adele Sandberg, taught English as a second language at an EF International Language School in Miami Beach. Sandberg's first marriage to Market Hardware CEO, Brian Kraff ended in divorce but in 2004 she married David Goldberg and the two remain married.
In 2009, Sandberg was named to the board of the Walt Disney Company. She also joined the Board of Directors of Starbucks which comes with a $280,000 annual salary. She also serves on the boards of the Brookings Institution, Women for Women International, V-Day, and the Ad Council. In 2008, she wrote an article for The Huffington Post in support of her mentor Larry Summers who was then under fire for his comments about women.
In 2010, Sheryl was #16 on 50 Most Powerful Women in Business by Fortune. In 2009, Sheryl was #22 on 50 Most Powerful Women in Business by Fortune. In 2008, Sheryl was #21 on 50 Women to Watch by The Wall Street Journal. In 2008, Sheryl was #34 on 50 Most Powerful Women in Business by Fortune.
In 2007, Sheryl was #29 on 50 Most Powerful Women in Business by Fortune (youngest on list). In 2007, Sheryl was #19 on 50 Women to Watch by The Wall Street Journal. Sheryl was also named one of the 25 Most Influential People on the Web.
Related Articles