@AmazingSusan Rocks Gender Imparity Boat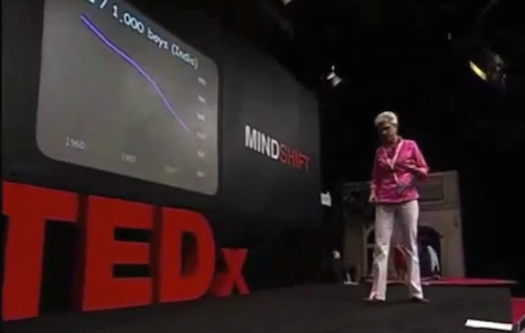 Susan Macaulay is a feminist, speaker, blogger, social mediapreneur, global citizen, presentation skills coach and trainer, rabble-rouser, maverick and self-proclaimed amazing woman.
She passionately believes in gender parity everywhere, including on TED and TEDx stages.
Macaulay believes the world will be a richer, better, more peaceful place when the voice of women worldwide is more clearly heard.
Part of her life purpose is to help women rediscover and recognise their own value, find their voice, and speak up and out from their personal place of power using their unique speaking style and skills. Much of what she does is somehow linked to that purpose.
She is the creator and curator of this website Amazing Women Rock, @SheQuotes, and My Alzheimer's Story. She tweets as @SheQuotes, @AmazingWomen, and @AmazingSusan.
In this TEDx Ajman talk she asks why women are underrepresented in virtually every aspect of human endeavor, shows what the worldwide gender imbalance looks like, reflects on its causes and results, and suggests what might be done to achieve gender parity and a better more balanced world.
Susan notes: Thanks to TED for making TED Talks downloadable and embeddable, and for providing the biographical information that goes along with them.
Related Articles