Mary Shelley (Author)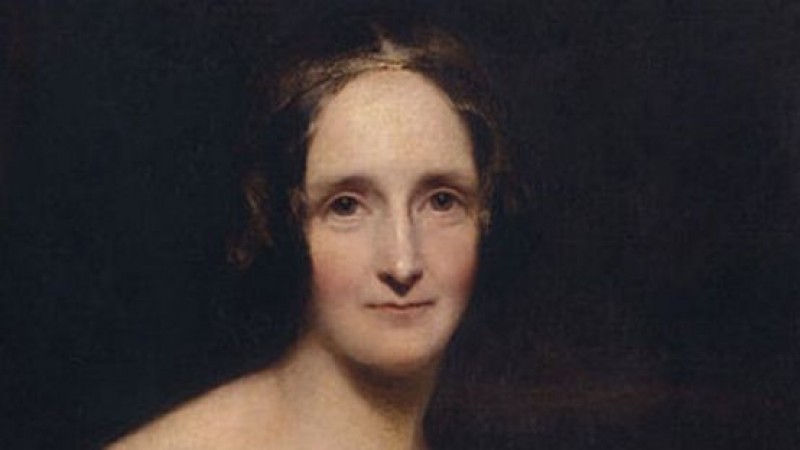 Mary Shelley (30 August 1797 – 1 February 1851) was born Mary Wollstonecraft Godwin in Somers Town, London. She was the second child of the feminist philosopher, educator, and writer Mary Wollstonecraft, and the first child of the philosopher, novelist, and journalist William Godwin.
Author of the Gothic novel, Frankenstein, and wife of poet Percy Bysshe Shelley, whose works she championed and edited. Her less famous works include novels such as Valperga, Perkin Warbeck, and The Last Man.
She was an English novelist, short story writer, dramatist, essayist, biographer, and travel writer, best known for her Gothic novel Frankenstein: or, The Modern Prometheus (1818).
Since Frankenstein was published anonymously in 1818, readers and critics argued over its origins and the contributions of the two Shelleys to the book. There are differences in the 1818, 1823, and 1831 editions, and Mary Shelley wrote, "I certainly did not owe the suggestion of one incident, nor scarcely of one train of feeling, to my husband, and yet but for his incitement, it would never have taken the form in which it was presented to the world." She wrote that the preface to the first edition was Percy's work "as far as I can recollect." James Rieger concluded Percy's "assistance at every point in the book's manufacture was so extensive that one hardly knows whether to regard him as editor or minor collaborator", while Anne K. Mellor later argued Percy only "made many technical corrections and several times clarified the narrative and thematic continuity of the text."
Related Articles