Lisa Blunt Rochester (Author/CEO/Politician)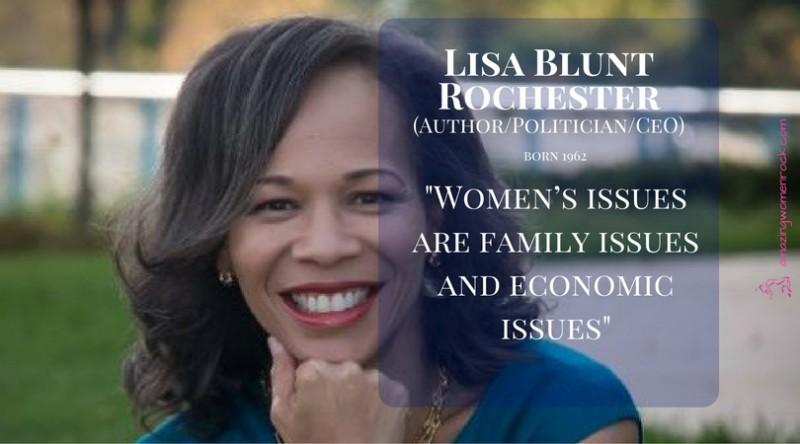 A member of the Democratic Party, she is the member-elect for the United States House of Representatives seat representing Delaware's at-large congressional district, and the first woman and first African American to be elected elected to the US Congress from Delaware.

Lisa grew up in Wilmington, graduated from Padua Academy, and worked her first job at the McDonald's on Market Street. She majored in International Relations as an undergraduate at Fairleigh Dickinson University and later earned a Master's in Urban Affairs and Public Policy from the University of Delaware. Lisa believes our national security requires a strong understanding of the rest of the world. She has helped women enter the workforce in the Middle East, provided vaccines to children in Africa, and co-authored a book while living in China with her late husband Charles. Her book, Thrive: Thirty-four Women, Eighteen Countries, One Goal
profiles women who reinvented themselves while living in a foreign country.
Related Articles