Kamala Harris (Attorney/Politician)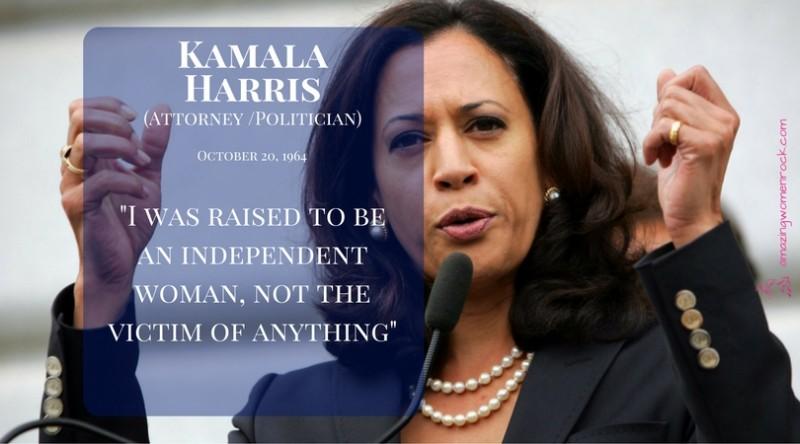 Kamala Harris is an American lawyer, politician, and member of the Democratic Party, who has been the 32nd and current Attorney General of California since 2011. In November 2016 she was the first Indian-American elected to the US Senate.
Harris was born in California's East Bay, the daughter of a Tamil mother, Dr. Shyamala Harris, a breast cancer specialist who came to the United States from India in 1960 to study at the University of California at Berkeley, and a Jamaican American father, a Stanford University economics professor.
She earned her law degree at UC Hastings College of Law, earning a position Alameda County District Attorney's office after graduation. In 1990, she was promoted to Deputy Attorney for Alameda County. During her eight-year tenure as deputy she specialized in prosecuting cases involving child sexual assault and other violent crimes.
She then became Managing Attorney for the Career Criminal Unit in the Office of San Francisco District Attorney.
In 2011, Harris became California's first female, first black and first Asian American attorney general, as well as the first Tamil attorney general in U.S. history.
Related Articles