From Humble Beginnings To World Domination: Why Rita Ora Rocks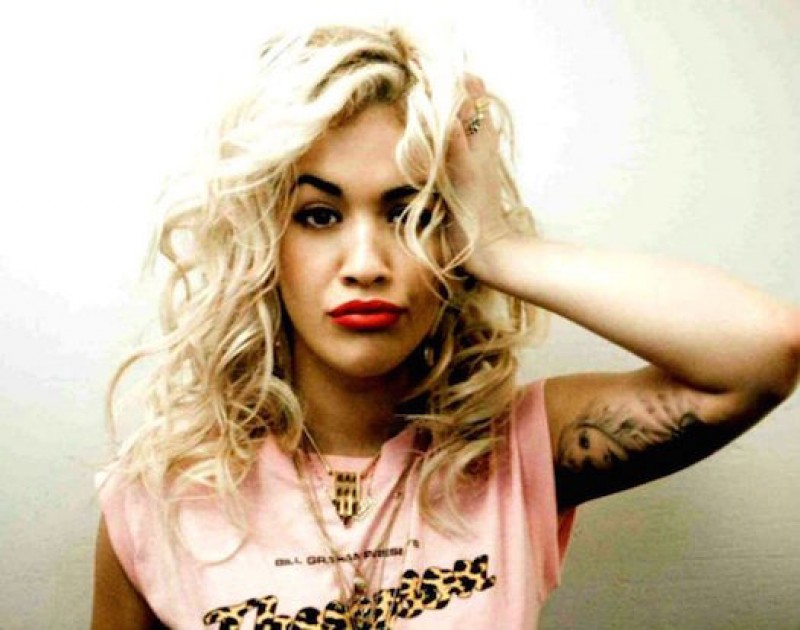 As Rita Ora gears up to take her place on the judging panel of this years series of X Factor, the Kosovan born singer will no doubt be reflecting on the incredible journey she's already gone through in the last 24 years of her life.
Born in Pristina, Kosovo in 1990, Rita Sahatçiu and her Albanian family were forced to flee when Rita was just one, due to the oppressive dictatorship of Slobodan Milosevic towards Albanians. The Sahatçiu family found refuge in London, but money was tight and the young Rita found herself living with her parents and older sister in just one room.
Despite the hardships and adjusting to a foreign culture, the family were determined to make a better life for themselves in the UK. On the term 'refugee', Rita said, "That word carries a lot of prejudice but it also made us determined to survive".
Her father, Besnik Sahatçiu, became a pub owner and her mother, Vera, who had a medical degree from Russia, worked hard to learn English and get the qualifications she needed to practice psychiatry in the UK.
Rita's talent was recognized at an early age, and her parents enrolled her at the Sylvia Young Theatre School to give her the best chance of realizing her potential. The renowned music school allowed Rita to mix in the right artistic circles and of course receive the training she needed to sing and perform.
The budding singer was eventually signed to a music manager after wowing a crowd at an impromptu music concert. Then in 2009, she finally got her big break, when she was signed by non other than Jay-Z's record label Roc Nation.
Now with an estimated net worth of $145 million and three UK number 1's under her belt, Rita Ora is continuing to add to her music, property, fashion, modeling and acting portfolio. She's fronted successful modeling campaigns for Marks & Spencer, Calvin Klein, Donna Karan and Roberto Cavalli and even designed a line for Adidas.
She owns property in London, America and her native Kosovo and has launched her own vodka, Pure Wonderora, and perfume With Love from Rita. Her television and film career is also on the rise, with her cameo in Fifty Shades of Grey and judging stint on The Voice her most famous roles to date soon to be eclipsed by her new role as a judge on the 2015 series of X Factor.
With so many accomplishments under her belt, who knows what's next for Rita Ora. The bright lights of Hollywood? Watch this space.
Related Articles