Ela R. Bhatt (Lawyer)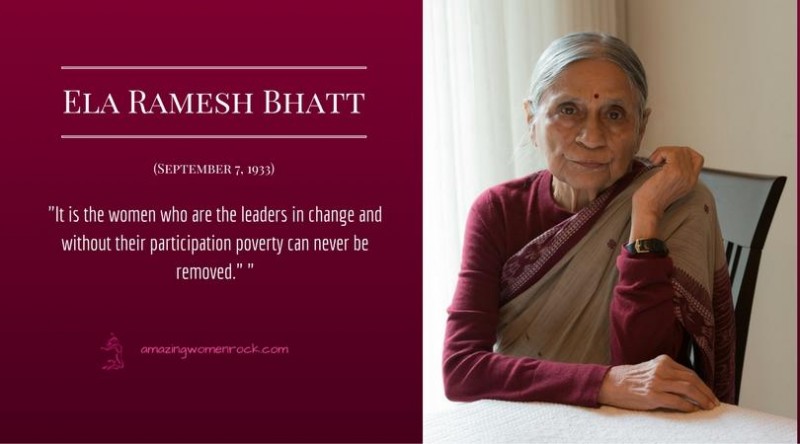 Ela R. Bhatt, (September 7, 1933) a lawyer, is widely recognized as one of the world's most remarkable pioneers and entrepreneurial forces in grassroots development. Known as the "gentle revolutionary," she has dedicated her life to improving the lives of India's poorest and most oppressed citizens.
"It is the women who are the leaders in change and without their participation poverty can never be removed."
In 1972, Ela Bhatt founded the Self-Employed Women's Association (SEWA) to bring poor women together and give them ways to fight for their rights and earn better livings.
Three years after SEWA was founded, it had 7,000 members. Today it has a total membership of 700,000 women, making it the largest single primary trade union in India.
Bhatt lead SEWA to form a cooperative bank in 1974 - with a share capital of $30,000 - that offered microcredit loans to help women save and become financially independent.
Related Links:
Self Employed Women's Association
Mirai Chatterjee interviews Ela R. Bhatt
Related Articles