Kiran Bir Sethi Infects Indian Children With The I CAN Bug
Susan notes: Thanks to TED for making TED Talks downloadable and embeddable, and for providing the biographical information that goes along with them.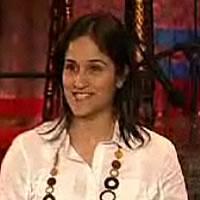 Kiran Bir Sethi shows how her groundbreaking Riverside School in India teaches kids life's most valuable lesson: "I can." Watch her students take local issues into their own hands, lead other young people, even educate their parents.

Kiran Bir Sethi's early training as a designer is clear in her work as an educator -- she looks beyond what exists, to ask, "could we do this a better way?" In 2001, she founded the Riverside School in Ahmedabad, designing the primary school's curriculum (and its building) from the ground up. Based around six "Beacons of Learning," the school's lesson plan focuses on creating curious, competent future citizens. The school now enrolls almost 300 children and has franchised its curriculum widely.
Sethi's latest project, inspired by dialogue with the children of Riverside, is called AProCh -- which stands for "A Protagonist in every Child." Fighting the stereotype of modern kids as rude and delinquent, AProCh looks for ways to engage Ahmedabad's children in modern city life, and to revamp our cities to make room for kids to learn, both actively and by example.

"It is possible to organize cities to teach usefulness, social responsibility, ecological skill, the values of good work, and the higher possibilities of adulthood."
Related Articles