Carla Hayden (Librarian of Congress)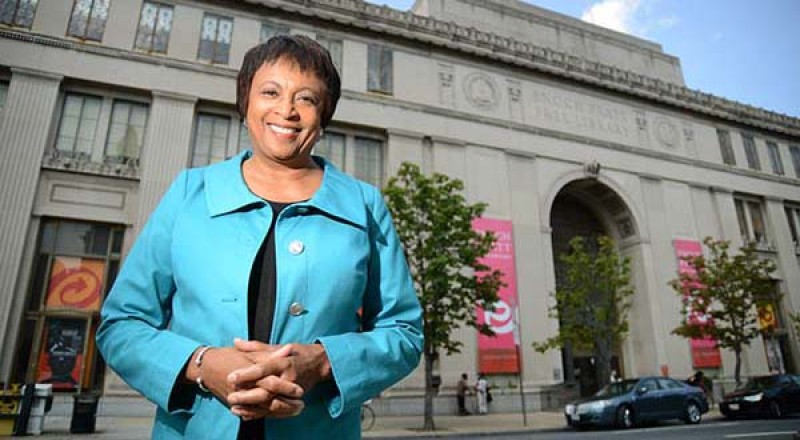 Carla Hayden is an American librarian and the 14th Librarian of Congress. She is the first woman and the first African-American to hold the post.
"Libraries are a cornerstone of democracy—where information is free and equally available to everyone. People tend to take that for granted, and they don't realize what is at stake when that is put at risk."
On February 24, 2016, President Barack Obama nominated her to serve as the Librarian of Congress. The nomination was received by the U.S. Senate and referred to the Committee on Rules and Administration. On April 20, 2016, the Committee on Rules and Administration, chaired by Senator Roy Blunt with Charles E. Schumer as ranking member, held the confirmation hearing. On July 13, 2016, she was confirmed by the Senate as Librarian of Congress. Hayden was sworn-in by Supreme Court Chief Justice John Roberts on September 14, 2016.
In 2003 and 2004 Hayden served as President of the American Library Association.
In the 1970s and '80s, Hayden worked in various positions within the Chicago Public Library system and at Chicago's Museum of Science and Industry.
Related Articles