Alisa Volkman & Rufus Griscom: Parenting Taboos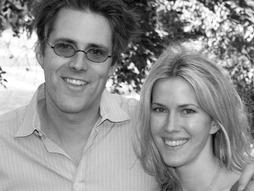 Babble.com publishers Rufus Griscom and Alisa Volkman, in a lively tag-team, expose four facts that parents never, ever admit -- and why they should. Funny and honest, for parents and nonparents alike.

Rufus Griscom and Alisa Volkman co-founded Babble, a website for parents. He's the CEO, she's the VP of sales strategy and brand development, and they have three sons.
Alisa Volkman co-founded Babble with her husband, Rufus Griscom, in December 2006, and has spent the past four years growing the site to attract more than 4 million parents a month.

As VP of Sales Strategy and Brand Development, Volkman oversees design, influences product development, and creates and sells custom ad programs.
Griscom serves as Babble's CEO. He was co-founder of the pathbreaking Nerve.com in 1997, as the website's founding editor and CEO.

In the decade that followed, Griscom grew Nerve Media into a profitable website and online dating business, in the process spinning off Spring Street Networks. He serves as an advisor to several New York-based internet companies.

Volkman and Griscom have three sons, Declan, Grey and the brand-new Rye.
Susan notes: Thanks to TED for making TED Talks downloadable and embeddable, and for providing the biographical information that goes along with them.
Related Articles