5 Amazing Talks By Acumen Fund Founder Jacqueline Novogratz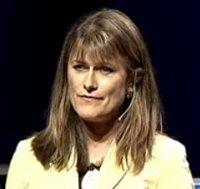 Jacqueline Novogratz founded and leads Acumen Fund, a non-profit organisation that takes a businesslike approach to improving the lives of the poor.

In her book, The Blue Sweater, she tells stories from the new philanthropy, which emphasizes sustainable bottom-up solutions over traditional top-down aid.
Interesting points from the five talks below are summarised here:
40 Thought Provoking Quotes From Jacqueline Novogratz, Founder Of Acumen Fund
Susan notes: Thanks to TED for making TED Talks downloadable and embeddable, and for providing the biographical information that goes along with them.
Related Articles