16 Pics of a Rusty Old Railroad Bridge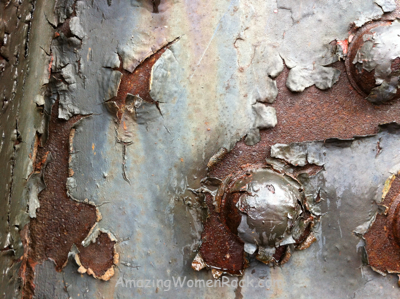 The first time I stayed at Le Gîte La Marmotte my now-favourite B&B in Eastman, Quebec, I came upon a rusty old railroad bridge during one of my morning walks.
(On a subsequent morning walk, I snapped this photographic mini-documentary of surprising stuff I found in the environs.)
Just as we did with this bouquet of 24 summer of 2012 flowers, my iPhone 4 and I got up close and personal with the bridge.
The result? The 16 interesting images in the gallery below. Enjoy :)
Related Articles