10 Happy Mother's Day Links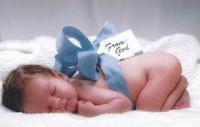 This is how it all starts:
A baby asks God, "They tell me you are sending me to earth tomorrow, but how am I going to live there being so small and helpless?"
God says: "Your angel will be waiting for you and will take care of you."
And the rest, as they say, is history! Happy Mother's Day to all the earthbound angels out there, and I hope you enjoy the links...
Related Articles