Tina Turner (Queen of Rock)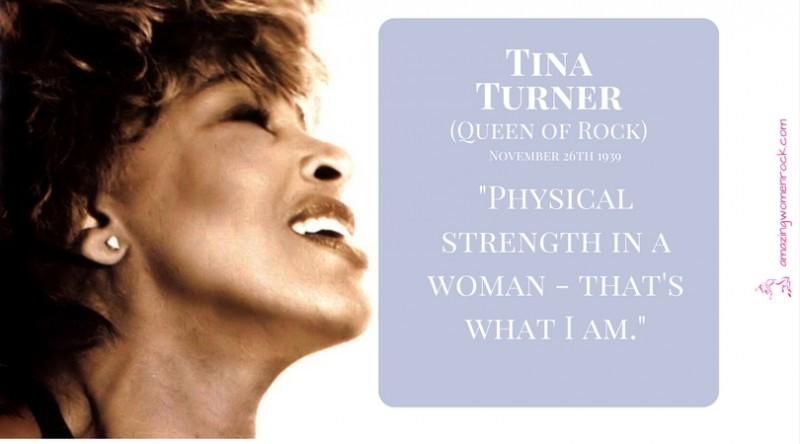 Susan notes: my heroine, my inspiration, the Queen of Rock turned 73 years young on November 26, 2012. This is her performing my favourite song live in 1990 - a the age of 51. Wow. How hot is she? In EVERY sense of the word!
Tina Turner clearly demonstrates that women rock, no matter what age they are. Watching her perform gives me goose bumps...
Copied unabashedly from Wikipedia:

Tina Turner (born Anna Mae Bullock, November 26, 1939, pictured here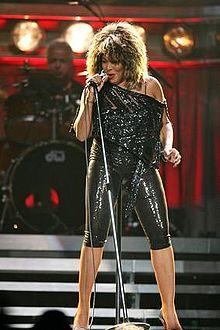 performing in 2008 at age 69) is an American singer and actress whose career has spanned more than 50 years.
She has won numerous awards and her achievements in the rock music genre have led to her being referred to as "The Queen of Rock 'n' Roll".
Turner started out her music career with husband Ike Turner as a member of the Ike & Tina Turner Revue.
Success followed with a string of hits including "River Deep, Mountain High" and the 1971 hit "Proud Mary". Allegations of spousal abuse following her split with Turner in 1976 arose with the publication of her autobiography I, Tina.
Turner rebuilt her career, launching a string of hits beginning in 1983 with "Let's Stay Together" and the 1984 release of her album Private Dancer.
Her musical career led to film roles, beginning with a prominent role as The Acid Queen in the 1975 film Tommy, and an appearance in Sgt. Pepper's Lonely Hearts Club Band.
She starred opposite Mel Gibson as Aunty Entity in Mad Max Beyond Thunderdome which brought her the NAACP Image Award for Outstanding Actress in a Motion Picture. Her hit song "We Don't Need Another Hero", the theme song of the film, was nominated for a Golden Globe Award for Best Original Song. She appeared in the 1993 film Last Action Hero.
One of the world's most popular entertainers, Turner has been called the most successful female rock artist and was named "one of the greatest singers of all time" by Rolling Stone. Her records have sold nearly 200 million copies worldwide.
She has sold more concert tickets than any other solo music performer in history. She is known for her energetic stage presence, powerful vocals, career longevity, and widespread appeal.
In 2008, Turner left semi-retirement to embark on her Tina!: 50th Anniversary Tour. Turner's tour was one of the highest selling ticketed shows of 2008-2009.
Related Articles