Stop Fighting. Start Dancing. Arabic Style.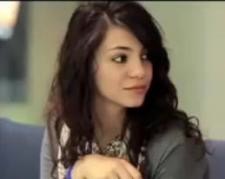 Susan notes: oh! this is so joyful! And God knows we need some cheering up.... :)
Here is the Wikipedia explanation of Dabke (Also transliterated dabka, and dabkeh) is the most popular Arab folk dance in Iraq, Jordan, Lebanon, Palestine and Syria. A line dance, it is widely performed at weddings and joyous occasions. The leader of the dabke heads the line, alternating between facing the audience and the other dancers.
Dabke in Arabic is literally " stamping of the feet."[1] The leader, called raas ("head") or lawweeh ("waver"), is allowed to improvise on the type of dabke. The leader twirls a handkerchief or string of beads known as a masbha (similar to a rosary), while the rest of the dancers keep the rhythm.
The dancers also use vocalizations to show energy and keep up the beat. The dabke leader is supposed to be like a tree, with arms in the air, a proud and upright trunk, and feet that stomp the ground in rhythm. At weddings, the singer begins with a mawwal. The raas or lawweeh takes the lead. Everyone does a basic 1-2-3 step before the song kicks in. At weddings, the dance is sometimes performed by a professional troupe dressed in costume.
The dabke was popularized in the 20th century by the Lebanese composers Assi and Mansour Rahbani and singers like Zaki Nassif, Fairuz, Wadih el Safi, and Nasri Shamseddine. Lebanon's most famous dabke troupes are "Firkat el Arz" and "Hayakel Baalback". Other troupes today include Ibdaa, Sareyyet Ramallah, and El-Funoun.
Thanks to: