Roz Savage (Ocean Rower)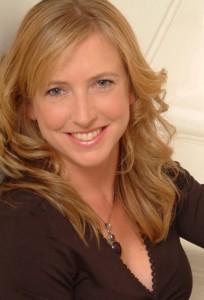 Fearless ocean rower Roz Savage gave up her life as a management consultant to row across the Atlantic in 2005.
She holds four world records for ocean rowing, including first woman to row three oceans: the Atlantic, Pacific and Indian.
She has rowed over 15,000 miles, taken around 5 million oarstrokes, and spent cumulatively over 500 days of her life at sea.
She is also a United Nations Climate Hero, an Athlete Ambassador for 350.org, and an Ambassador for the Blue Project.
A latecomer to the life of adventure, Roz Savage was previously a management consultant and project manager at an investment bank, before realizing in her mid-thirties that there might be more to life than a steady income and a house in the suburbs.
In 2005, she competed in the 3,000-mile Atlantic Rowing Race, the first solo woman ever to compete in that race and the sixth woman to row solo across an ocean. In 2008 she became the first woman to row solo from California to Hawaii.
In 2009 she continued her Pacific bid by rowing from Hawaii to Kiribati. In 2010, she was named National Geographic's Adventurer of the Year.
Related Articles