Perfection, Addiction, and Motherhood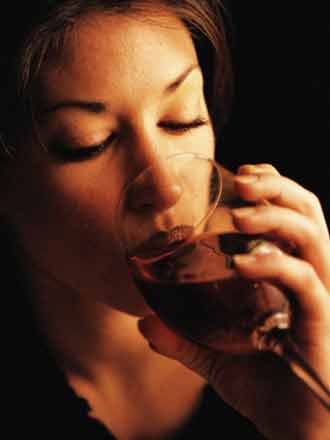 When most people think of addictions, they associate it with helpless people stuck in a rut, or teenagers who were led down the wrong path.
Very seldom do we associate addiction with parents, let alone moms who seem to be holding everything together just fine.
Yet it's a growing trend which is alarmingly escalating – more and more moms are found to be addicted to some sort of substance.
It's a sad fact that in America today (and in many other countries as well), it's almost certain that you'll know someone who is addicted to something.
Almost everyone is affected by addiction in some way, whether they be substance abusers themselves, or are a long-suffering family member or friend of someone addicted. A shocking 1 in 4 kids in the US lives with an alcohol abuser. That's an outrageous statistic, and one which is being attributed to more and more moms.
In fact, the number of women in America aged 30-44 who report abusing alcohol has more than doubled in the last 10 years whilst prescription drug use amongst the same age group has quadrupled – an increase of over 400% - in the last decade.
You may not recognize an addicted mom straight away, because as with most addicts, they tend to lead a secret or double life, with their addictions well hidden from view.
That's not to say that every mom who seems to be excelling or doing particularly well is hiding something, but you would be surprised at how many addicted moms manage to keep their vices from spouses, children and work colleagues.
It may be that the woman you know at work who is heading up that big project at work is actually drinking a whole bottle of wine every single night. Or the mom who's head of the PTA with four kids and a full time job – she may be taking more than the recommended amount of Xanax each day.
Women tend to be better at hiding such things than men, seeming to cope with it all whilst being supermoms. There are no real fool-proof ways of finding out if a woman is struggling with an addiction, and often it takes something big to happen before a mom will open up and recognize or admit she has a problem.
Whilst we all hope that nothing serious ever happens to someone who has such a problem, it is nevertheless true that it can sometimes take something like a DUI for someone to realise they are not invincible and do have a problem.
The best way to personally help in this instance is to listen and be as supportive as possible. The ideal thing to do, if the addiction sufferer in question is willing, is to get help from a Professional Rehab Center. These centers specialise in helping women come to terms with their addiction and fight against it in future.
Whether it be a 12-step programme or series of meetings which can fit around the responsibilities of parenthood, there is always a plan in place to suit each individual and help in a way that caters to their needs.
One thing that we collectively need to do as a society to get to this stage and overcome the dependency on addictive substances, is to recognize our faults and accept that nobody is perfect. In a world where perfection – especially for women – is coveted, be it in regards to image to career, family or wealth, we always seem to regard those who can't do or don't have it all as failures.
When we can accept that it's ok for some moms not to work, for some moms not to take care of the house, for some moms not to run the kids everywhere or be chaperone at any school/hobby event, then perhaps moms themselves will stop striving to be perfect.
Of course there is nothing wrong with wanting to better yourself, whether a mom or not, but this feeling is usually what has moms reaching for the Valium, vodka bottle, white powder or anything else that can help them get through the day.
And of course this is no new problem – we only have to look back to the 1920s and Coca-Cola to see that this has been going on for generations. Coca-Cola, which was infamously laced with cocaine in its early days, was marketed as an afternoon pick-me-up for women.
No wonder many moms have become so reliant on substances to help them cope – this is something that has been promoted for almost a hundred years!
Hopefully we can soon get past the need to do everything and be everyone as a mom, and accept our limitations whilst maintaining our responsibilities.
Until we can get over that as a society though, it's important to reach out and get help if you think you have a problem, or support a friend you know who has an addiction to substances.
Related Articles