Lisa Shannon (Women's Rights Activist)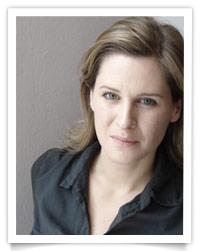 Lisa Shannon founded the first national grassroots effort to raise awareness and funds for women in the DR Congo through her project Run for Congo Women.

They have sponsored more than a thousand war-affected Congolese women through Women for Women International. These women are raising more than 5000 children.
She traveled solo into Eastern Congo's South Kivu province for five and half weeks in January- February 2007, and again in May 2008. Prior to Lisa's travels through Congo, was named a "2006 Hero of Running" by Runner's World Magazine and O, The Oprah Magazine wrote, "Lisa Shannon read our report—and started a movement."

Lisa presently serves as an ambassador for Women for Women International. She previously owned a photography production company, where she served as art director and producer.

She lives in her hometown of Portland, Oregon. A Thousand Sisters is her first book.

Related links:
A Thousand Sisters
Lisa Shannon's Job Is To "Show Up For Congo"
Related Articles