Julie Taymor (Stage, Opera & Film Director)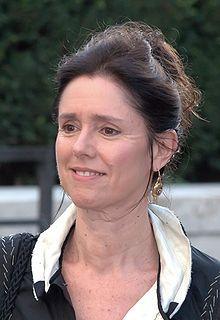 Julie Taymor is an American director of theater, opera and film. Taymor's work has received many accolades from critics.
She has earned two Tony Awards out of four nominations, the Drama Desk Award for Outstanding Costume Design, an Emmy Award, and an Academy Award nomination for Original Song.
After college, Taymor used a Thomas J. Watson Fellowship to study pre-Bunraku puppetry on Awaji Island, Japan, to learn more about experimental theatre, puppetry, and visually oriented theatre.
Taymor's greatest acclaim as a director for the stage has come from the popular musical The Lion King (1997), an adaptation of the animated film.
Taymor received two Tony Awards for her work on The Lion King, one for Direction and one for Costume Design, making her the first woman to receive a Tony Award for directing a musical.
In November 2008, Taymor directed a film version of Shakespeare's The Tempest, it was released in December 2010. She is currently directing the Broadway musical Spider-Man: Turn Off the Dark.
Related Articles