The 23 Amazing TEDWomen Speakers Of TEDGlobal 2011
Alice Russell (Singer)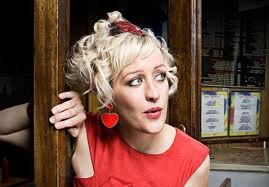 Alice Russell is a force of nature, one of those fabulous British girls with a great big soul sound -- a tradition stretching from Dusty Springfield to Alison Moyet to Adele. What sets her apart? Some seriously clever musicianship.

"Growing up, I was surrounded by different types of music and you know, you just get taken by something, don't you?" she says, "It hits you in the right place and you think, 'Yeah, Baby, I like that!'"

She counts influences from Sarah Vaughan to Bach, Kate Bush to Arvo Pärt, and J Dilla to Alice Coltrane, and has worked with collaborators ranging from jazz-soul legend Roy Ayres to indie god David Byrne, from Philly hip-hop outfit the Roots to her longtime producer and bandleader TM Juke.
Here she is covering Seven Nation Army:

Working with TM Juke, she's made My Favourite Letters and Pot of Gold, playing around with a heavy soul sound, but they're nudging each other in a synthy, Prince-infected direction for their next record.

Related Links:
Website
Facebook
Twitter: @alicemcrussell
YouTube
MySpace

Alexandra Daisy Ginsberg (Artist/Designer)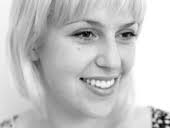 How do we design nature? That's a question Daisy Ginsberg and her partners in the Synthetic Aesthetics project aim to answer. By applying engineering principles to living systems, they're turning biology into a material for design.

Daisy Ginsberg describes herself as a designer, artist and researcher who's interested in the future. She uses design to explore the implications of emerging and unfamiliar technologies, science and services. 

"Perhaps my background in architecture and urbanism makes me want to look down the microscope the wrong way," she confesses. "I am fascinated by the macroscopic view, the larger-scale social, cultural, and ethical consequences of engineering invisible organisms, creating nano-scale devices, and unraveling our genetic futures."

Here's what she's working on:

Ginsberg, a recent graduate of Royal College of Art in London, spent her time there exploring what design -- which was integral to the industrial and information revolutions -- can offer the current biotech one. She thinks that role includes imagining and designing compelling narratives that allow us to question our unprecedented future.

She says: "Synthetic biology is promising to change the world, from sustainable fuel to tumour-killing bacteria. But personally I'm sceptical about how we should use it — just because we can do it doesn't mean we should."

Related Links:
Website
Twitter: @alexandradaisy
Alison Gopnik (Child Development Psychologist)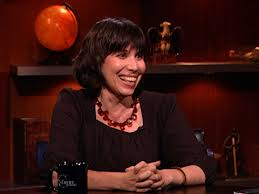 What's it really like to see through the eyes of a child? Are babies and young children just empty, irrational vessels to be formed into little adults, until they become the perfect images of ourselves? On the contrary, argues Alison Gopnik, professor of psychology and philosophy at the University of California at Berkeley.

The author of The Philosophical Baby, The Scientist in the Crib and other influential books on cognitive development, Gopnik presents evidence that babies and children are conscious of far more than we give them credit for, as they engage every sense and spend every waking moment discovering, filing away, analyzing and acting on information about how the world works.

Gopnik's work draws on psychological, neuroscientific, and philosophical developments in child development research to understand how the human mind learns, how and why we love, our ability to innovate, as well as giving us a deeper appreciation for the role of parenthood.

Here's a synopsis of her core belief:

Related Links:
Website
Anna Mracek Dietrich (Inventor)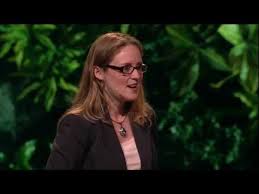 Anna Mracek Dietrich is a private pilot trying to making aviation accessible, safe -- and a reasonable way to get to work in a flying car. With husband Carl and their team at Terrafugia, in Massachusetts, they are building the first practical flying car (or, as they also term it, the Roadable Aircraft), which is designed to fold its wings, enabling it to be driven like a normal car.

In 2009, Terrafugia successfully flew a proof-of-concept model, and they anticipate that Transition, the first production model, will be on the road by the end of 2011. She says: "The most common question we got was 'You know that's impossible, right?' Now that we've done it, I don't get that question nearly so often."

Take a look, it's fascinating:

Related Links:
terrafugia.com
Annie Murphy Paul (Science Writer/Mother)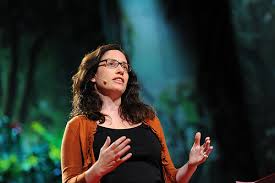 To what extent the conditions we encounter before birth influence our individual characteristics?

It's the question at the center of fetal origins, a relatively new field of research that measures how the effects of influences outside the womb during pregnancy can shape the physical, mental and even emotional well-being of the developing baby for the rest of its life.

Science writer Annie Murphy Paul calls it a gray zone between nature and nurture in her book Origins, a history and study of this emerging field structured around a personal narrative – Paul was pregnant with her second child at the time.

What she finds suggests a far more dynamic nature between mother and fetus than typically acknowledged, and opens up the possibility that the time before birth is as crucial to human development as early childhood.

She talks about her research about pregnancy in this five-minute PBS interview:

Related Links:
Website
Facebook
Cynthia Kenyon (Biochemist/Geneticist)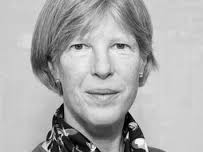 Cynthia Kenyon is revolutionizing our understanding of aging. As an expert in biochemistry and biophysics at the University of California at San Francisco, she is particularly interested in the influence that genetics have on age-related diseases (from cancer to heart failure) in living things.

Her biggest breakthrough was figuring out that there's a "universal hormonal control for aging": carbohydrate intake, which can have a dramatic effect on how two critical genes behave, reducing insulin production and boosting repair and renovation activities.

So far, her theory has proved true for worms, mice, rats, and monkeys — and she suspects it applies to humans, too.

By studying aging, Kenyon believes that she and other scientists (many of whom have successfully duplicated her experiments) will be able to pinpoint the molecules responsible for the onset of age-related diseases in people and prevent them. She's co-founded a drug-development company called Elixir Pharmaceuticals to do just that.

She gives a simple explanation in this video:

Related Links:
Website
Facebook
Danielle de Niese (Soprano)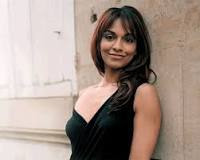 It's not every day that an opera singer is deemed "cool."

But Danielle de Niese does look and act, at times, more like a pop singer than an opera star. Born in Melbourne of Dutch/Scottish/Sri Lankan parents, de Niese started classical voice lessons at 8, and moved at 10 to Los Angeles to attend a school of performing arts, while working as a television presenter on a teen show called LA Kids. But de Niese always knew she would be a singer.

At the startlingly young age of 19 she made her debut at the Metropolitan Opera, singing Barbarina in Le nozze di Figaro. At 25, de Niese stunned audiences and garnered international acclaim with her sultry portrayal of Cleopatra in Handel's Giulio Cesare at the 2005 Glyndebourne Festival in the UK. 


Gracing the world's great opera stages and an exclusive recording contract with Decca may seem an unlikely fate for a former teen TV host born Down Under, but de Niese embraces contrasts and challenges. She's already starred in her own BBC4 reality show, Diva Diaries, and soon fans will be seeing her on the big screen, playing her first major film role in the Maria Callas biopic Master Class.

All you have to do is listen to this to know why she has become an operatic superstar at such a young age:

Related Links:
danielledeniese.com
Facebook
Twitter: @danielledeniese
Eddi Reader (Singer/Songwriter)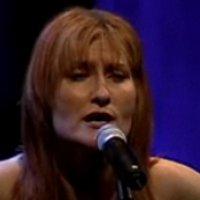 In her warm, glorious voice, Eddi Reader sings thoughtful songs about love, longing and introspection.

Scotland-born Eddi Reader was an '80s pop star in the UK, where her band Fairground Attraction had a #1 hit with the supercatchy "Perfect." Now, as a solo artist, her sounds has matured; quiet acoustic arrangements and gentle harmonies put her lush voice front and center.

TED Music Director Thomas Dolby calls her his favorite singer of all time.

Albums such as Candyfloss and Medicine and Angels & Electricity established her as a thoughtful songwriter and interpreter, with an affinity for wistful songs of longing and loss -- and a nice sideline in what used to be called "message" songs, which call to the listener to think about war and peace, the Earth and our place in it.



Reader has also become a noted interpreter of the poems of Robert Burns. Her latest album, Peacetime, offers a compelling mix of Burns lyrics, traditional folk tunes and new songs written by Reader and her longtime songwriting partner, Boo Hewerdine. Fun fact: The title song on the album, "Peacetime," Eddi first learned backstage at her 2003 TED performance.

Here she is singing Ae Fond Kiss (gorgeous):

Related Links:
Website
Facebook
MySpace
Elizabeth Murchison (Cancer Researcher)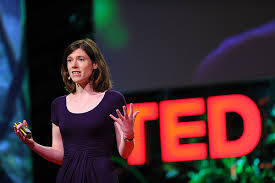 Elizabeth Murchison studies a mysterious (and contagious) cancer that threatens to wipe out Tasmanian devils.

She grew up in Tasmania, home of the aggressive, dog-sized marsupial known as the Tasmanian devil. In the mid-'90s, the devils were beset with a terrible new disease -- a contagious facial cancer, spread by biting, that killed the animals just as they reached breeding age. By 2008, half the devil population of Australia had contracted the cancer and died. And as Murchison says: "I didn't want to sit back and let the devils disappear."

Leading an international team at Cold Spring Harbor Laboratory, she worked to understand why this cancer was so virulent -- with the goal of saving the Taz, as it is called, but also of understanding how a contagious cancer works. Analyzing gene and microRNA activity in 25 different facial tumors and in healthy tissue, the team found that cancers from animals across Tasmania were identical, and that the cancer stems from Schwann cells, which normally insulate nerve fibers.

Now a Research Fellow in Medical Sciences at King's College, Cambridge, Murchison is using high-throughput DNA sequencing technologies to investigate the genetics and evolution of this disease, one of only three known cancers that spread contagiously.
Jae Rhim Lee (Artist)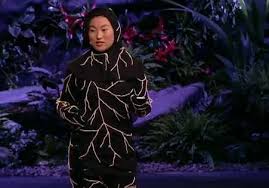 Artist Jae Rhim Lee re-imagines the relationships between the body and the world.

Jae Rhim Lee is a visual artist and mushroom lover. In her early work, as a grad student at MIT, she built systems that reworked basic human processes: sleeping (check out her it-just-might-work vertical bed from 2004), urinating and eating (and the relationship between the two). Now she's working on a compelling new plan for the final human process: decomposition.

Her Infinity Burial Project explores the choices we face after death, and how our choices reflect our denial or acceptance of death's physical implications. She's been developing a new strain of fungus, the Infinity Mushroom, that feeds on and remediates the industrial toxins we store in our bodies and convert our unused bodies efficiently into nutrients.

Her Infinity Burial System converts corpses into clean compost. She's in residence at the MAK Center in Los Angeles through September, working on this project. And if this vision of life after death appeals to you, sign up to become a Decompinaut yourself.


Related Links:
zonezerozerostudio.com
infinityburialproject.com
Jo Hamilton (Musician)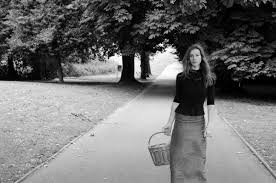 Playing the Air Piano, Jo Hamilton weaves brave new music from her lush voice and self-aware lyrics.

She is the premier artist of the Air Piano, an instrument that is played without being touched. Above a black lucite slab, infrared sensors detect the player's hand movements in 3D space, much like a virtual multitouch screen.

Unlike a theremin, in which the playspace around the instrument is one continuous area (hence its trademark rising and falling whooOOOOoo), the Air Piano has virtual keys and faders mapped into that space, allowing for clearly defined notes and samples. 

Hamilton was the first musician to get a prototype from Air Piano inventor Omer Yosha, and has been exploring ever since. The instrument's range of tones and timbres and possibilities play off Hamilton's rich voice and thoughtful songwriting to make a softly compelling music that's just this side of otherworldly.

In this clip, she accompanies herself on guitar AND Air Piano:

Related Links:
Website
Facebook
YouTube
Josette Sheeran (Anti-Hunger Leader)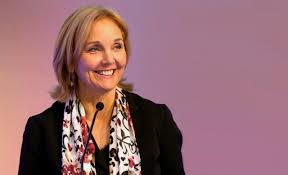 Our generation is the first in history with enough resources to eradicate hunger worldwide. And Josette Sheeran, head of the UN World Food Programme, has a plan.

Josette Sheeran, executive director of the United Nations World Food Programme, based in Rome, oversees the largest humanitarian agency fighting hunger around the globe. Every year, her program feeds more than 90 million people, including victims of war and natural disasters, families affected by HIV/AIDS, and schoolchildren in poor communities.

Sheeran believes that hunger and poverty must and can be solved through both immediate actions and long-term policies.

At the Millennium Development Goal Summit last fall, she outlined 10 ways the world can end hunger. They include providing school meals, connecting small farmers to markets, empowering women and building the resiliency of vulnerable communities.

Sheeran has a long history of helping others.

Prior to joining the UN in 2007, Sheeran was the Under Secretary for Economic, Energy and Agricultural Affairs at the US Department of State, where she frequently focused on economic diplomacy to help emerging nations move toward self-sufficiency and prosperity. She put together several initiatives to bring US aid to the Middle East. She also served as Deputy US Trade Representative, helping African nations develop their trade capacity.

Related Links:
wfp.org
Facebook
Twitter: @josettesheeran
Julia Bacha (Filmaker/Change Agent)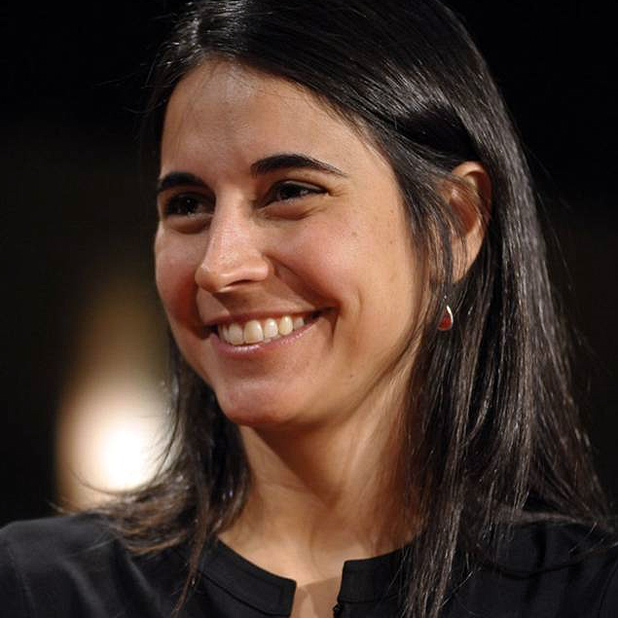 Julia Bacha is an award-winning filmmaker who has worked on films exhibited at the Sundance, Berlin, Jerusalem, and Dubai International Film Festivals, and broadcast on the BBC, HBO, Sundance, CBC and Al Arabiya television channels.

She is currently Media Director at Just Vision.

Originally from Brazil of Lebanese descent, Bacha directed and produced Budrus (2009, a documentary about a West Bank village, a giant barrier and nonviolent resistance), and wrote and co-directed the feature documentary Encounter Point (2006).

Bacha also co-wrote and edited Jehane Noujaim's critically acclaimed documentary, Control Room (2004), for which she was nominated to the Writer's Guild of America Award.

Winner of the 2010 King Hussein Leadership Prize, 2010 Search for Common Ground Award, and 2011 Ridenhour Film prize, Julia's work has been featured on the Charlie Rose Show, Newsweek, The New York Times, The Washington Post and The Economist.

Here's her AWESOME TEDxRamallah talk in which she talks about Budrus, confirmation bias, and more:

Related Links:
Just Vision
budrusthemovie.com
Karen Tse (Anti-Torture Activist)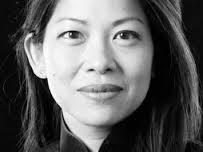 In too many countries, it's still normal to torture prisoners for confessions and information. Karen Tse works to end that.

A former public defender, Karen Tse developed an interest in the intersection of criminal law and human rights after observing Southeast Asian refugees held in a local prison without trial, often tortured to obtain "confessions." In 1994, she moved to Cambodia to train the country's first core group of public defenders.

Under the auspices of the UN, she trained judges and prosecutors, and established the first arraignment court in Cambodia. 

In 2000, Tse founded International Bridges to Justice to help create systemic change in criminal justice and promote basic rights of legal representation for defendants on the ground. Her foundation complements the work of witness groups, who do the equally vital work of advocacy, reports, photographs.

Tse's group helps governments build new systems that respect individual rights. In IBJ's first years, she negotiated groundbreaking measures in judicial reform with the Chinese, Vietnamese and Cambodian governments. It now works in sixteen countries, including Rwanda, Burundi and India.

Related Links:
ibj.org
Facebook
Twitter: @IBJGeneva
YouTube
Karol Boudreaux (Poverty Economist)
Karol Boudreaux looks at the many small decisions and policies that create an economy -- and the unintended consequences and blind spots that contribute to creating economies in poverty.

Looking at economies on the Africa continent, including Rwanda, Namibia and South Africa, Boudreaux examines property rights and land tenure, the ability of a human to say of their house or fields, "This is mine," to sell what they grow there, and to sell the land itself or get a loan on its value. How have particular decisions and policies around land tenure actually hindered human flourishing?

Boudreaux is currently with USAID as an Africa Land specialist, and is an Affiliated senior research fellow at George Mason University's Mercatus Center. She also looks at conservation, the clash between human and ecological needs, and how small, bottom-up decisions to empower locals to preserve their environment can be more effective at preserving species than big, top-down government directives.

Here's an interview in which she talks about community-based natural resource management:

Related Links:
Karol Boudreaux at the Mercatus Center
Nadia al-Sakkaf (Journalist/Editor)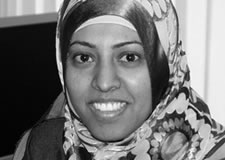 Nadia al-Sakkaf is the editor-in-chief of the "Yemen Times," the most widely read English-language newspaper in Yemen.

Nadia Al-Sakkaf became the chief editor of the Yemen Times in March 2005, and has quickly become a leading voice in Yemen and worldwide media on issues of media, gender, development and politics. During the May leadership crisis in Yemen (unresolved as this book went to print) , Al-Sakkaf and her organization were vital in reporting the news and putting the crisis in context for the world. Under her leadership several publications were created especially those for the advocacy of women's participation in politics such as "Breaking the Stereotype," a book on Yemeni women's experience as political candidates in elections.

In this video interview, at the International Women in Media Forum earlier this year, Al-Sakkaf talks about the role of women in Yemen today (unfortunately, the interviewer didn't have a microphone, so you really have to listen hard for the questions):

Related links:
yementimes.com
Twitter: @NadiaAlsakkaf
Twitter: @theyementimes
Facebook
Pamela Meyer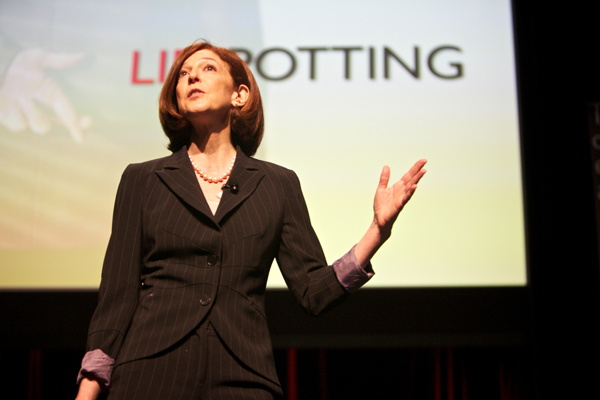 Social media expert Pamela Meyer can tell when you're lying. If it's not your words that give you away, it's your posture, eyes, breathing rate, fidgets, and a host of other indicators.

Worse, we are all lied to up to 200 times a day, she says, from the white lies that allow society to function smoothly to the devastating duplicities that bring down corporations and break up families.

Working with a team of researchers over several years, Meyer, who is CEO of social networking company Simpatico Networks, collected and reviewed most of the research on deception that has been published, from such fields as law-enforcement, military, psychology and espionage.

She then became an expert herself, receiving advanced training in deception detection, including multiple courses of advanced training in interrogation, microexpression analysis, statement analysis, behavior and body language interpretation, and emotion recognition. Her research is synthetized in her bestselling book Liespotting.

Related Links:
Website
Twitter
Pat Mitchell (Media Pioneer)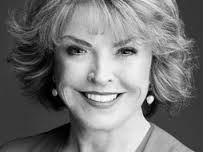 A trailblazing journalist, Pat Mitchell is the president and CEO of the Paley Center for Media in New York.

She began her media career in print (at LOOK) and transitioned to television, as opportunities opened up for women in the early 1970s. Mitchell was among the first women to anchor the news (WBZ-TV Boston), host a morning talk show (Woman 74), and report from the White House. She was also the first woman to host a talk show, the Emmy-winning Woman to Woman.

As a producer, Mitchell's work has garnered 37 Emmy Awards, five Peabodys, and two Academy Award nominations. In 2000, she became the first woman President and CEO of PBS. Mitchell also co-hosted TEDWomen in 2010.

In this three minute interview at the International Women's Media Forum 2011, she talks about the changing role of women and girls in the world today:

Related Links:
Website
Facebook PaleyCenterLA
Facebook PaleyCenterNY
Twitter: @paleycenter
Pauline Chen (Surgeon/Writer)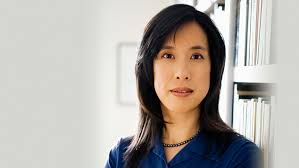 A liver transplant and liver cancer surgeon, Pauline Chen thinks deeply about the practice and process of medicine.

In her online column "Doctor and Patient," on nytimes.com, Pauline Chen writes about the way we train and maintain doctors, and about the shifting nature of the doctor-patient relationship in the face of tech-enabled medical advances that bring up fundamental philosophical and emotional questions of life and death.

A fascinating thread through her work is the deeply frustrating nature of lifestyle-related illness -- how a doctor can remain committed and caring while a patient is eating to obesity, forgetting to take meds or unable to manage their own care.

Her 2007 book Final Exam: A Surgeon's Reflections on Mortality, was a best-seller that examined her developing thoughts on managing illness and death, wrapped around a personal narrative. In this short interview, she talks about how she became both a surgeon and a writer:

Related Links:
paulinechen.typepad.com
Twitter: @paulinechen
Rebecca MacKinnon (Media Activist)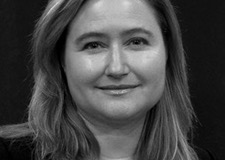 Rebecca MacKinnon looks at issues of privacy, free expression and governance (or lack of) in the digital networks, platforms and networks on which we are all increasingly dependent.

As we push more and more of our social lives online, should we be (and how should we be) regulating these networks? Is there a human rights penalty we pay for trusting basic human connection to the Internet? As a Senior Fellow at the New America Foundation, Rebecca MacKinnon looks at these big questions in her upcoming book, Consent of the Networked, "a treatise on the future of liberty in the Internet age." 

A former head of CNN's Beijing and Tokyo bureaus, MacKinnon is an expert on Chinese Internet censorship. She's one of the founders (with Ethan Zuckerman) of the Global Voices Online blog network, which aggregates and translates news around the world that might otherwise go unheard.

In a frank, no holds barred 2006 interview, she talks about why she left CNN to become a blogger (great stuff!):

More recently, she spoke on CBS about recent events in the Middle East and if that kind of social unrest might be replicated in China; that interview is here.

She says: "The Egyptian Revolution makes it clear that digital technologies play a powerful role in global politics. But we should expect that role to be unpredictable."

Related Links:
rconversation.blogs.com
Global voices
Twitter: @rmack
Sheril Kirshenbaum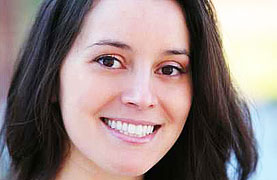 Biologist Sheril Kirshenbaum is the author of The Science of Kissing, which explores one of humanity's fondest pastimes.

A research scientist at the University of Texas, Sheril Kirshenbaum wrote The Science of Kissing, containing "everything you always wanted to know about kissing but either haven't asked, couldn't find out, or didn't realize you should understand."

She also co-authored Unscientific America: How Scientific Illiteracy Threatens Our Future with Chris Mooney, named by President Obama's science advisor John Holdren as his top recommended read.

She writes a science column at Bloomberg View and hosts the Convergence blog at Wired.com, focusing on the interdisciplinary nature of understanding our world with great emphasis on the conservation of biodiversity.

She works with the Webber Energy Group at the University of Texas at Austin's Center for International Energy and Environmental Policy, where she works on projects to enhance public understanding of energy issues as they relate to food, oceans and culture.

She is involved in conservation initiatives across levels of government, working to improve communication between scientists, policymakers and the public.

Website
Facebook
Twitter

Thandie Newton (Actor)
Swinging from Hollywood blockbusters to sensitive indie films, Thandie Newton brings thoughtfulness and delicate beauty to her work.

Filmgoers first encountered Thandie Newton in the 1991 film Flirting, a tender and skin-crawlingly honest film about young love and budding identity.

In her career since then, she's brought that same intimate touch even to big Hollywood films (she was the moral center of Mission: Impossible II, for instance, and the quiet heart of the head-banging 2012), while maintaining a strong sideline in art films, like the acclaimed Crash and last year's adaptation of Ntozake Shange's For colored girls ... 

Born in England, her mother is Zimbabwean, and Newton is active in nonprofit work across the African continent.

In 2008, she visited Mali for a campaign to bring clean water to six African nations, and as a V Day board member, Newton visited the Congo earlier this year to raise awareness of the chronic issue of sexual violence toward women and girls.

Here she is in an interview talking with a co-star about the film For Colored Girls:

Related Links:
On IMDb
Yang Lan (Media Mogul/TV Host)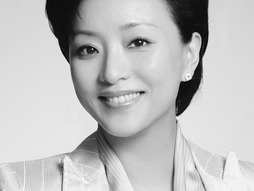 Yang Lan is often called "the Oprah of China." The chair of a multi-platform business empire, Yang is pioneering more-open means of communication in the communist nation.

Yang Lan's rise to stardom in China has drawn comparisons to Oprah Winfrey's success in the US. It's easy to see why: Yang is a self-made entrepreneur and the most powerful woman in the Chinese media. As chair of Sun Media Investment Holdings, a business empire she built with her husband, Yang is a pioneer of open communication.

Yang started her journalism career by establishing the first current-events TV program in China. She created and hosted many other groundbreaking shows, starting with the chatfest Yang Lan One on One. The popular Her Village, which now includes an online magazine and website, brings together China's largest community of professional women (more than 200 million people a month).

Yang, who served as an ambassador for the 2008 Olympic Games in Beijing, wields her influence for philanthropic endeavors, too. She founded the Sun Culture Foundation in 2005 to raise awareness about poverty and to promote cross-cultural communication.

In this 2008 interview she speaks about the role of Chinese women, business, and more:

Related links:
Invisible Women: Where Is Half The World's Population?
@AmazingSusan Rocks The Gender Parity Boat at TEDx Ajman
AWR TED Talks By Amazing TED Women
Let's Take TEDxActionNow On Gender Parity
TEDWomen A Resounding Success! Or Was It?
Reboot To The Power Of Seven: The Amazing Women Of TEDxDubai 2010
A Dream Come True: 18 Amazing Girls & Young Women Make TED History
Advocating for Inclusion: A roundup of ideas from post-TEDx636 roundtable
Speak Up, Speak Out, Take The Stage: The World Needs More TED Women
Does the world need TEDWomen?
Separate Still Isn't Equal: Sexism Among TED Conferences
TEDWomen: Brilliant or Belittling?