Jennifer Tilly (Actress/Poker Player)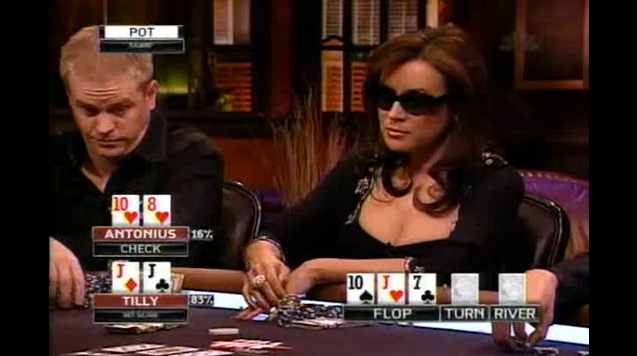 Born September 16th to a used car salesman and a school teacher/former stage actress, Jennifer Tilly – born Jennifer Ellen Chan – really has taken the world by storm.
Earlier in life Tilly was renowned for her acting ability, she starred in Made in America, the 1997 Jim Carrey hit Liar Liar, was the voice of Celia in Monsters, Inc. and remains the voice of Family Guy's Bonnie Swanson. Perhaps her biggest acting achievement though, was her Academy Award nomination for Best Supporting Actress in Bullets over Broadway, a 1994 film in which she played the role of Olive.
The major acting successes are not all she's known for though. Approximately eleven years ago, Tilly started dividing her time between acting and playing poker professionally. In the years leading up to the present day, she's often revisited her acting roots, only to return to her one true passion, poker.
In June 2005, she beat 600 other female players to win a World Series of Poker bracelet and later that year followed up with another win in the Ladies Invitational Tournament in the World Poker Tour.
After taking a break from the lively poker scene in 2008, she picked up her poker career once again in 2010. Now considered a veteran and inspiration in the sport, she's regularly asked to advise and mentor novice players on how to handle an extremely intense, male dominated sport.
Related Articles