Edith Widder (Marine Biologist)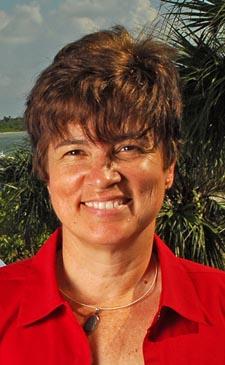 Edith Widder studies bioluminescence, the light chemically produced by many ocean organisms.
She's helped to design groundbreaking cameras for viewing this glowing world — and uses the startling results to help raise awareness of our marine environment.

Dr. Edith (Edie) Widder decided she wanted to be a marine biologist when she was just 11 years old.
But by the time she was in graduate school studying neurobiology, she had essentially given up the idea of fulfilling her childhood dream because of the lack of job opportunities for scientists in these fields.
Then, a chance encounter with a colony of jellyfish led Widder to her own career path investigating bioluminescence, the generation of light by living things, and building the instruments to study it and other undersea phenomena.

One of the most remarkable pieces of equipment designed by Widder, who is now the president and senior scientist at Florida's Ocean Research & Conservation Association, is the Eye-in-the-Sea, a unique, unobtrusive camera that sits on the sea bottom and records the never-before-seen behavior of marine animals.
Related Articles